How a coach can help you achieve your New Year's resolutions
Most people fail to keep their resolutions in the new year — here's how to find success in reaching your fitness goals.
Jan 1, 2021
Jordan James, CSFC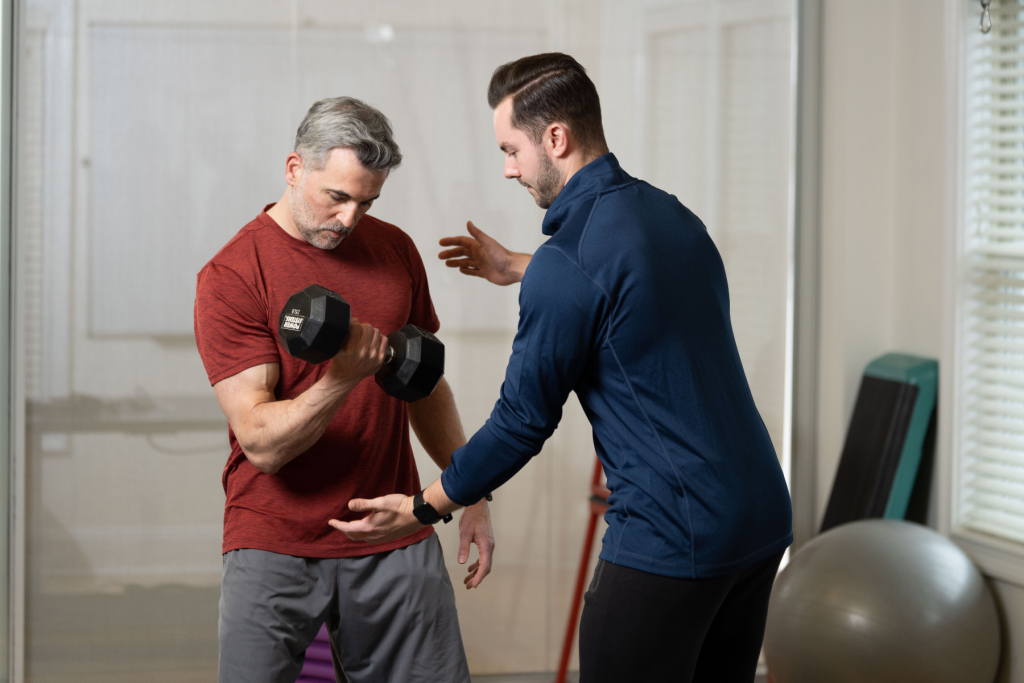 Accountability: saying what you are going to do, how you are going to do it and when you will do it. There are various methods of staying accountable and achieving your goals, though with varying rates of success. After all, about 80% of people who make New Year's resolutions fail to keep them.
For example, some people turn to tech to help them achieve their goals. The fitness industry is full of new devices such as the Fitbit, Apple Watch, Mirror, Peloton, etc. These all track your progress and enable you to set goals easily. However, if you do not want to hold yourself accountable anymore, all you need to do is turn off the Peloton or remove the Fitbit from your arm. This can reduce the efficacy of these devices, as they cannot help you reach your goals if you do not use them.
Preventing failed resolutions
If you do not want to be another person with a failed New Year's resolution and actually stay accountable, work with a coach. Working with a coach is one of the most effective ways to stay on track and have someone in your ear, helping you achieve your goals.
When people think of coaches, they may think of the coaches they have seen in movies that yell or use unorthodox styles of communication. In reality, good coaches dedicate themselves to listen, adapt and help execute the goals set forth by their clients. If you want to cancel a training session or decide to not "push" yourself during a workout, a coach can help you stay accountable. These coaches are themselves trained to be the support system you need to stay on track.
By having a fitness coach as the foundation of your New Year's resolution, you will be able to follow through with your goals. They will help you create a new lifestyle and generate positive lifestyle changes.
A buddy system is also an effective way to remain accountable. Doing group workouts, especially with friends, can create a friendly, competitive atmosphere where all parties push the others to the limit. This type of accountability not only makes the workout a better experience, but it also creates a deeper connection for those involved, knowing they had someone by their side and were not along during the journey.
Of course, there are many different ways to remain accountable going into the new year, but not all methods work for everyone. A trainer can help you figure out what works best for you. Whether that is working out in a group or by yourself, a trainer will help you find your path and stay accountable. It's okay to seek help — sometimes, doing it alone may not be enough.
Copyright © Performance 2019. All right reserved.
Sign up for our mailing list to learn more about Performance, stay up-to-date on our offerings, and receive our newsletter.
Copyright © Performance 2023. All rights reserved.
Digital Marketing by Rebel Interactive Group