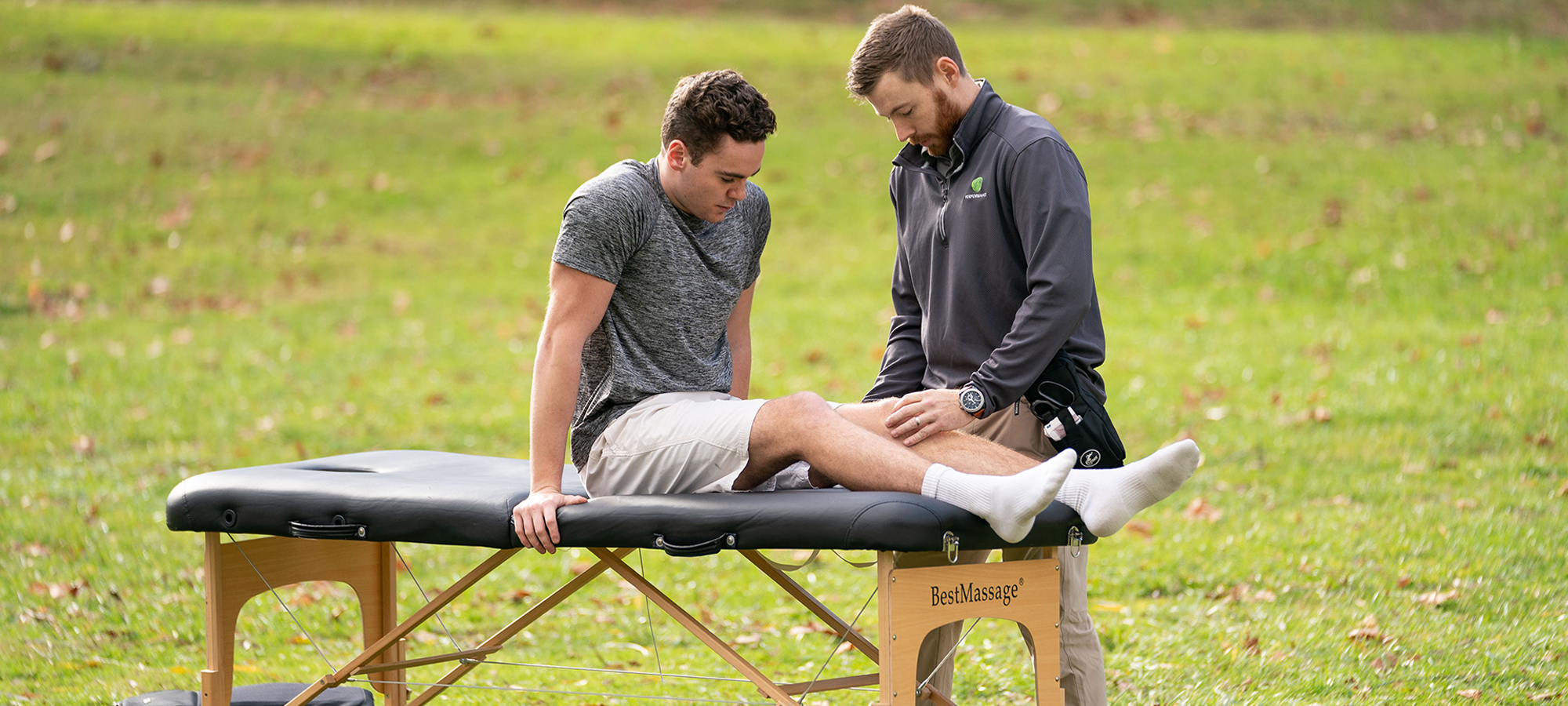 Our team of highly trained athletic trainers and physical therapists evaluate and treat injuries that occur during sports and exercise-related activity. Specializing in musculoskeletal care, we treat injuries involving muscles, ligaments, tendons and bone. If needed, we connect you directly to the top orthopedic specialists that we have built relationships with over many years.

ATHLETIC TRAINING
Athletic training encompasses the prevention, examination, diagnosis, treatment and rehabilitation of emergent, acute or chronic injuries and medical conditions. Most commonly you will see them on the athletic field or court.
Our athletic trainers are highly qualified, multi-skilled health care professionals. As a part of the Performance team, athletic trainers provide first-aid or first-responder care, injury and illness prevention as well as wellness promotion and education.

CONCUSSION MANAGEMENT
At Performance, we provide an evidence-based and collaborative approach to concussion management. A concussion can be a scary injury for an individual or for a parent of a concussed child. We provide a timely and efficient examination and prescribe treatment based on the various symptoms and factors diagnosed.
Our team of skilled physical therapists and athletic trainers work closely with local physicians and schools to ensure a whole body and well-rounded approach. Each concussion is different and specific to the person, and we strive to provide a personalized management strategy tailored to the individual and their needs.
What concussion management at Performance entails
- Baseline and post-injury ImPact testing
- Post-concussion screening and examination
- Collaborative and personalized management
- Education on concussions and symptoms
- Referrals to appropriate physicians
- Manual therapy to the cervical/thoracic spine
- Visual therapy
- Vestibular therapy
- Dual tasking and reaction time training
- Return to sport testing
MEET OUR ATHLETIC TRAINERS
At Performance, our athletic trainers work directly with physical therapists to provide you with the necessary preventative and diagnostic care.
OPTIMAL HEALTH UNCOVERED
In this episode, Todd and Mike discuss the top four most common injuries in sports and how to prevent them and take care of them. They include low back pain, knee injuries (such as ACL tears), shoulder injuries and overuse injuries. For a deep dive into preventing ACL injuries, check out our podcast episode with Dr. Paul Sethi here.