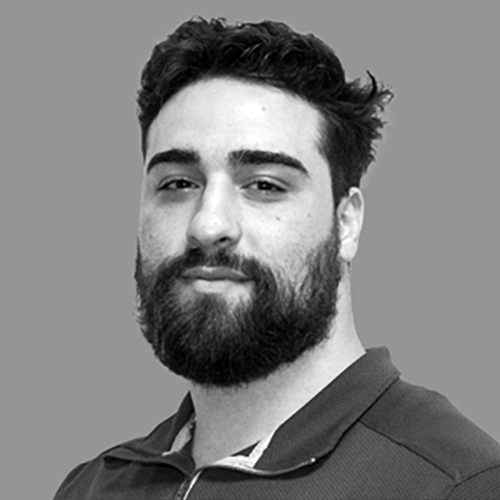 Personal Trainer
BS in Psychology, University of Connecticut
---
Certified Strength & Conditioning Specialist (CSCS)
"My goal is to make hard work an enjoyable experience, and I am here to provide the framework and take you through the steps necessary to help you achieve optimal health."
Christopher Nolan, CSCS, is a firm believer that nothing should be taken for granted and no small detail overlooked. As a former athlete, Chris has always been driven to make his body perform at an optimal level. Becoming a personal trainer was the perfect opportunity to funnel that same passion to other areas of his life.
Chris worked in an athletic training facility at the University of Connecticut with a variety of athletes, including men's and women's track and field, softball, baseball, volleyball, lacrosse and field hockey. Chris also worked at New Canaan High School as a strength and conditioning coach for the school's men's basketball and hockey teams.
Chris is passionate about expanding his knowledge in exercise science and sport-specific training. He aims to obtain a certification as a Functional Strength Coach, as well as several other certifications down the line to further improve his skill set.
When he is not learning about exercise science and the body, Chris enjoys watching and playing a variety of sports, including boxing, MMA, football and basketball. He will never turn down an offer to try new restaurants and breweries or spend time with his friends.
Core Value
Sweat The Small Stuff