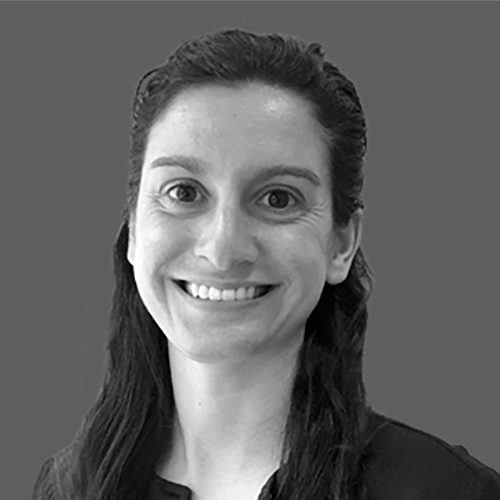 Physical Therapist
B.A. in Psychology, Mount Saint Mary College
DPT, University of Hartford
---
Orthopedic Clinical Specialist (OCS)
Certified in Dry Needling
Graston Technique Specialist
"I believe each patient requires unique individualized treatment plans centered around meaningful goals to help restore and optimize function."
Gloria Christiano, PT, DPT, OCS, is a physical therapist who is passionate about elevating the healthcare experience through a holistic treatment approach and emphasis on creating a therapeutic alliance with patients. She utilizes education and patient empowerment to achieve the exceptional outcomes for everyone she treats. She believes having shared goals with her patients creates mutual accountability to help restore and optimize function.
Gloria is certified in the Graston technique, which allows her to perform instrument-based soft tissue mobilization techniques. She is also working toward other advanced specialties in the field of orthopedics and sports medicine.
Gloria treats a wide variety of sports-related injuries, general orthopedics, and has a clinical fondness for ACL rehabilitation and return to sport. She is motivated to help patients successfully reach their maximum potential through exceptional patient-centered care.
When not in the clinic, Gloria enjoys spending quality time with her family, watching sports, and traveling to National Parks.
Core Value
Teachers and Scholars