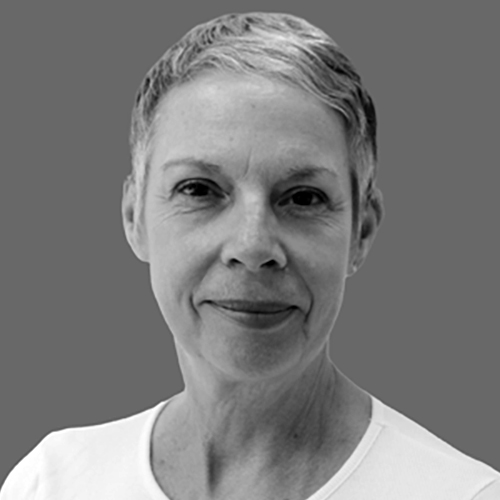 Pilates Instructor
BA in Sociology & Performing Arts, Barnard College
---
Certified on all Pilates Apparatus by Pilates Academy International and Power House Institute
"Creativity and curiosity define me: I learn from each body I have the honor to work with. I embrace being in a dynamic community of colleagues in which we can learn from each other and appreciate this opportunity to offer clients a true physical education."
Michele Elliman has been practicing and teaching contemporary Pilates for over 30 years. Michele's teaching is informed by her professional career as a principal dancer on the concert stage and as a noted choreographer and rehearsal coach for both national and international contemporary dance companies.
Michele continues to expand her knowledge and appreciation of the body in motion through everyday practice and continued study of anatomy and biomechanics with the renowned teacher, Irene Dowd. Michele has focused her practice on guiding each individual toward deepening their own understanding of their unique alignment and physical choices, leading clients towards a strong, informed and balanced body that moves efficiently and with ease. She has a particular affinity for people with lower back issues, postural concerns (such as kyphosis, lordosis) or undertaking pre/post natal care.
Michele's love for the arts extends far past dance: she enjoys visiting museums, cultural events and art shows. And above all, she enjoys the arc of parenting.
Core Value
Teachers and Scholars