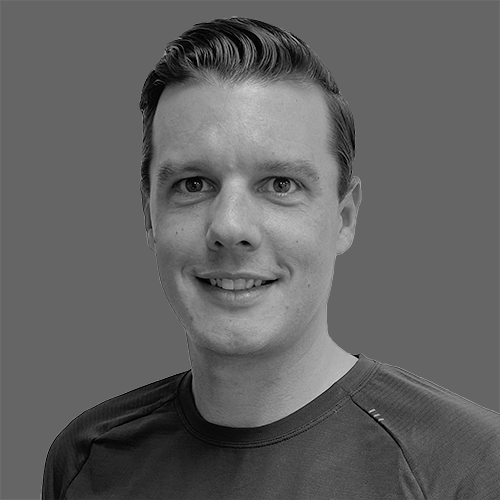 Personal Trainer / Golf Trainer
BS in Business, Salve Regina University
---
Certified Personal Trainer (CPT)
TPI Fitness Professional (TPI-F1)
"I put my clients needs and goals first, most importantly I listen carefully. I believe in honest communication and transparency as we work together to reach a goal."
Patrick Vierengel, CPT, TPI-F1, is a certified personal trainer and golf trainer who trains clients out of Greenwich and New Canaan. He specializes in functional training, weight loss, core/stability training, bodybuilding, strength and conditioning, and has been training clients for over a decade. Patrick also specializes in working with golfers, using his golf knowledge as a golf trainer and Titleist Professional Institute Level 1 Certified Golf Fitness Professional. He is currently studying to achieve the TPI Level 2 Fitness certification.
After Patrick suffered a hip injury and underwent compartment syndrome surgery due to playing sports in college, he realized how expansive and important the world of health and fitness is. It wasn't enough to exercise or go to the gym to stay health and injury-free, but one's recovery, sleep quality, dietary habits and stress management all play a role in feeling good and energetic in one's day-to-day life.
Outside of work, you can find Patrick spending time with family or on the golf course as a third-generation member of Winged Foot Golf Club in Mamaroneck. He also enjoys going on the boat/water sports or going to the beach with his dog in the summer, but in the winter, you can find him in the rink playing ice hockey.
Core Value
Care From The Core