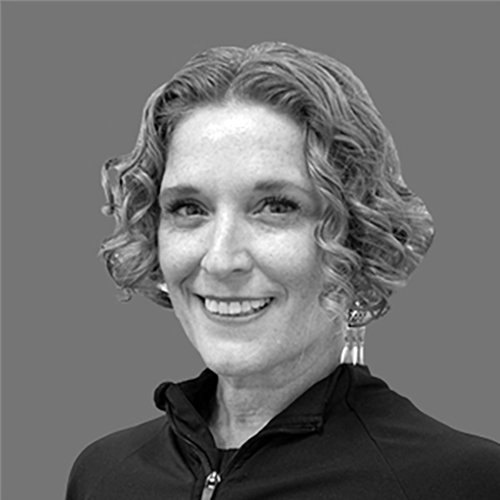 Pilates Instructor
BA in Theatre Arts, Seton Hill University
---
Stott Pilates Certified Matwork Instructor
Fully Certified Stott Pilates Instructor
Stott Pilates Instructor Trainer (Matwork and Reformer)
"Every single human body is unique, so I treat each one as an individual: no matter how many bodies I've seen in the last 20+ years, I take into account the similarities between us all but realize we each experience ourselves and the world differently, so I try to steer clear of preconceptions."
Rebecca Deeley is a Pilates instructor who specializes in exercises for low back pain, pre- and post- natal fitness, Scoliosis athletic conditioning, Pilates for golfers, Ehlers-Danlos Syndrome, post-rehab recovery, and more.
In 2001, Rebecca had the desire for a complete 180° career change. With a background in classical ballet and modern dance, prior exposure to Pilates as a young dancer, and a passion for educating others, Rebecca decided to pursue becoming a Pilates Instructor. After successfully completing her certification, she spent time in Hawaii and Doha, Qatar teaching Pilates.
Each year, Rebecca completes continuing education to maintain her Stott Pilates Certifications, and she has completed 60 workshops to date. She has also recently completed Module 2 of Scolio Pilates, and aims to complete the Scolio Pilates Certification soon, which would allow her to prescribe Scoliosis-specific exercises for her clients.
Rebecca loves to spend her spare time focusing on her own optimal health by hiking, mountain biking, chanting mantra, cooking, gardening, singing, and traveling.
Core Value
Teachers and Scholars