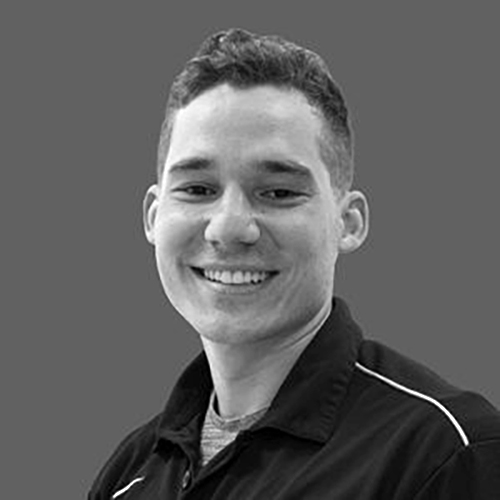 Exercise Physiologist
BS in Exercise Physiology, Central Connecticut State University
---
Certified Exercise Physiologist (CEP)
Advanced Cardiac Life Support Certified (ACLS)
"I chose this path because this is what I love to do. Being able to shape the body and mind of individuals and have their lifestyle change is a reward in itself."
William Manzi, CEP, is an exercise physiologist who specializes in the ability to take care of any individual, regardless of any limitations. Over the past ten years, he has trained a variety of different individuals for over ten years, including US Navy SEALs, heart attack patients, and more. Through this, Will has been able to build his expertise, and add an arsenal of exercises to his toolkit that can be progressed or digressed depending upon the individual.
Having worked with cardiac patients for the past 5 years, Will has developed a speciality in cardiac training and rehabilitation, as well as reading EKGs. Currently, he is currently studying to become a Certified Strength and Conditioning Specialist.
As an exercise physiologist, Will loves being able to show his clients that there is a way to get better, no matter what the issue is, and enjoys being with his clients every step of the way. He feels rewarded when helping others shape their mind and body and changing their lifestyle overall for the better.
He enjoys working out in his free time along with going on hikes with his dog Jackson. Will also plays semi pro football for the Connecticut Panthers.
Core Value
Care From The Core