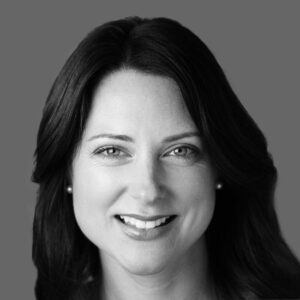 Nutritionist
MS in Nutrition, Boston University
---
Registered Dietitian
Board Certified Specialist in Sports Dietetics
Certified Wellcoach
---
Jacqueline Ballou Erdos
All Locations
"My goal is to help people feel their best and enjoy eating to its fullest!"
Jacqueline Ballou Erdos, MS, is passionate about helping clients foster a lifelong, healthy relationship with food and their bodies, and works with her clients to create a custom plan that suits their needs, considering their unique food preferences, schedules and lifestyles. She practices a non-diet approach, use intuitive eating as a guide, and firmly believes health and wellness is attainable, irrespective of a person's size or where they started.
Jacqueline specializes in sports nutrition, RED-S (Relative Energy Deficiency in Sport) and pediatrics. She loves working with picky eaters, kids and teens with feeding issues and use the responsive feeding approach to help them stay healthy. She also completed a fellowship in pediatric nutrition at the University of Massachusetts Memorial Medical Center.
Jacqueline is a mom of two (a 4-month-old boy and 2 ½ year-old girl) and a dog-mom to a pup she and her husband adopted while living in New York City. She loves coffee and ice cream (especially Ben & Jerry's!) and enjoys going to the beach, as it serves as a reminder of her childhood in Cape Cod. Jacqueline also loves to run but has had many injuries over the course of her life. How is she getting back on track? By going to physical therapy at Performance!