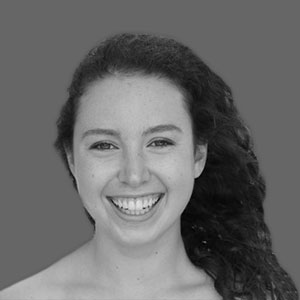 Pilates Instructor
BFA in Dance, Rutgers University
BS in Business, Rutgers University
---
Pilates Method Alliance Certified Pilates Teacher (PMA®-CPT)
Certification in Oov
---
Micayla Wynn
Manhattan
"Once I figure out what someone struggles with in daily life, I find something that they can improve on and feel the change in their body."
Micayla Wynn is a PMA®-CPT through Polestar Pilates specializing in Pilates for rehabilitation and pre/postnatal Pilates. As an instructor, Micayla enjoys moving with her patients while learning more about how the human body moves and functions.
Having been injured herself, Micayla found that Pilates was the only rehabilitation her body enjoyed, and she decided to share her experiences with others. She completed 500 hours of training to complete her Pilates certification, and later taught Pilates in Hong Kong and assisted at a clinic in Tokyo through Polestar Asia.
Micayla continues to educate herself on her practice, and reads about the body, biomechanics and biology to improve her teaching. She also loves to take care of her plants, make tea, travel and bake bread (especially sourdough).
HAVE A QUESTION? ASK

Micayla