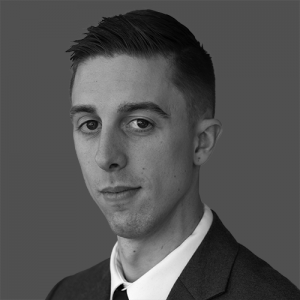 Physical Therapist Assistant
BS in Exercise Science, Southern Connecticut State University
ASPTA, Naugatuck Valley Community College
---
Certified Strength and Conditioning Specialist (CSCS)
CPR Certified
---
Rich Krueger
Hamden
"I empower people to live better by encouraging all my patients to take an active approach in their rehabilitation by creating empowering relationships, setting realistic goals and encouraging self-efficacy and sustainability through patient education and guidance."
Rich Krueger, ASPTA, CSCS, stepped into the world of physical therapy as a young child, helping his great grandmother move around. His interest slowly evolved into an obvious career choice when he discovered his fascination with the human body. Now, Rich treats each client like his own family, knowing how important support is during treatment.
In Rich's previous role at Connecticut Orthopedics, he worked with rehabilitation for firefighters and police officers. He designed a work conditioning program to ensure their safe return to professional duties after an injury. Rich also performed return to sport testing for local high school athletes in order to ensure their safe return to activities post-surgery.
In his spare time, Rich works on becoming increasingly fluent in medical Spanish so that he can help a wider range of clients. He is also an avid reader, especially on topics such as social science, economics, and philosophy. Rich also enjoys hiking with his wife and dog, Brazen, as well as cycling, tennis, and cooking.
HAVE A QUESTION? ASK

Rich