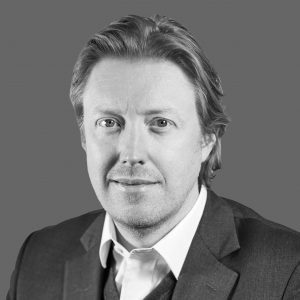 Chief Marketing Officer
Tyler Cunningham has over 20 years' experience creating new agency models and leading integrated teams at WPP (Grey, VMLY&R, Ogilvy), Omnicom (BBDO, and Havas (Arnold) for iconic global brands including Dupixent (Sanofi/Regeneron), Colgage-Palmolive, Panadol (GSK), Gillette (P&G), American Express, McDonalds and Yahoo.
Tyler leads our marketing team, including healthcare partner and patient marketing — incorporating omnichannel campaigns, marketing automation, and data analytics.
He brings a unique combination of skills, from global strategy through local activation, across developed and emerging markets, with both traditional and digital experience. He is a graduate of Columbia University in the City of New York and lives in Bronxville, New York with his wife, son and daughter.