Do you have a well-stocked pantry?
Here's a guide to our pantry staples that will give you the tools you need to eat healthy and make delicious meals this year.
Jan 15, 2021
Francine Blinten, CNS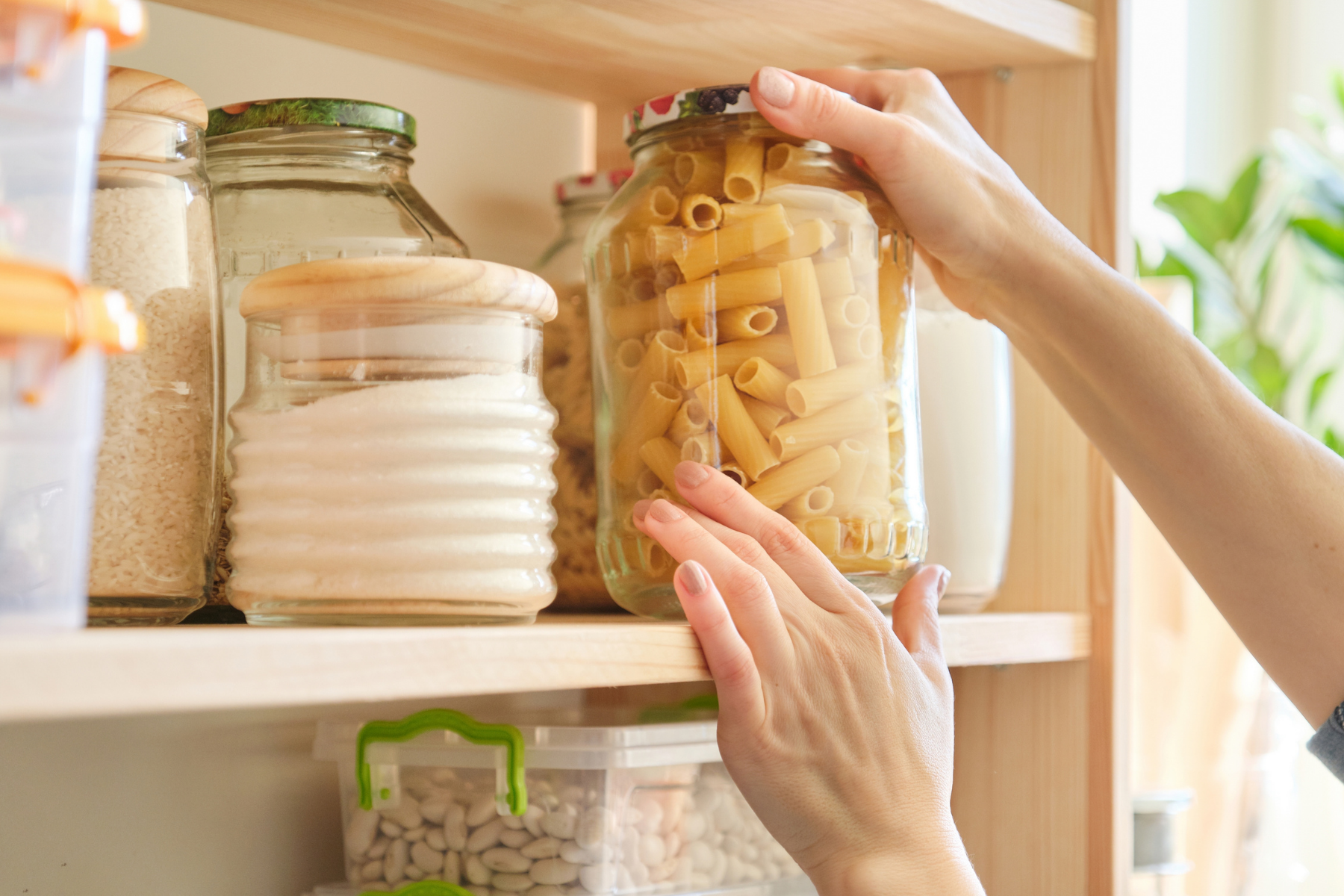 The state of your pantry can impact your eating habits. If it is sparse, you may spend a lot of time going to restaurants or ordering takeout. You may have a whole shelf dedicated to nondairy substitutes, such as vegan protein powder, almond milk and nutritional yeast, indicating you lead a plant-based lifestyle.
But no matter what your dietary choices are, if you are serious about cooking at home, a well-stocked pantry will go a long way. Owning plenty of stable, nutritious and versatile items is an essential part of making healthy and delicious meals you'll love.
To do so, you must first assess what your current pantry contains. Keep what looks and smells good. Expiration dates such as "use by," "sell by" and "best by" can be confusing and arbitrary. Some are from regulators, while others are from manufacturers, yet neither are standardized. Well-stored, unopened food like canned fish can last years.
Then, make your list filling in gaps with food that will enhance your cooking. You will know your pantry is well stocked for your purposes when most of the time you will only need to add one or two fresh ingredients to prepare a recipe.
This list is a suggestion and may not work for everyone. Only buy what you will use:
Oils & vinegars: Extra Virgin Olive oil, neutral oil and any vinegars you like. My favorites include red wine vinegar, white balsamic, apple cider vinegar and rice vinegar
Dried lentils and beans (canned beans are fine)
Canned tomatoes and tomato sauce
Chicken broth, veggie broth
Good olives, marinated artichoke hearts and roasted peppers
Nuts, seeds & nut butters: Walnuts, almonds, peanut butter, almond butter and sunflower seeds
Grains: rolled oats, pasta (one long, one short, one chunky), rice and quinoa
Canned fish: tuna, sardines and trout
Honey & maple syrup
Spices: salt, black pepper, bay leaves, cinnamon, cumin, thyme, oregano, paprika and turmeric
Condiments: Mustard, hot sauce, salsa, soy sauce, mayonnaise and vegan mayonnaise
Vanilla, baking soda, all-purpose flour and cornmeal
Dairy: eggs, unsalted butter and cheese (parmesan, cheddar, feta)
Produce: garlic, onions, potatoes and lemons. If I have extra lemons or limes, I squeeze their juice into ice cube trays and freeze for future use
Freezer: sliced bread, berries, spinach and green beans. Ginger freezes well and keeps for up to one year if properly sealed in a Ziploc bag
"EMPOWERING YOU TO LIVE BETTER"
GET IN TOUCH
Monday - Friday: 5:30am - 8:00pm
Saturday: 8:00am - 1:30pm
Copyright © Performance 2022. All rights reserved.
Digital Marketing by Rebel Interactive Group