Performance Optimal Health
Each of us has a goal, a unique vision of our best self. Achieving that goal is easier with the help of experts in the fields of exercise, recovery, nutrition and stress management. So whether it's healing from an injury, increased longevity or improved fitness, at Performance Optimal Health we put a coordinated and highly-personalized strategy in place so you can reach your goals... and exceed them.
Whatever your goal is, we can help you achieve it with the four pillars of optimal health:
PERFORMANCE NEWS
The latest in health care, sports-related news, wearable tech, and more.
PODCAST: OPTIMAL HEALTH UNCOVERED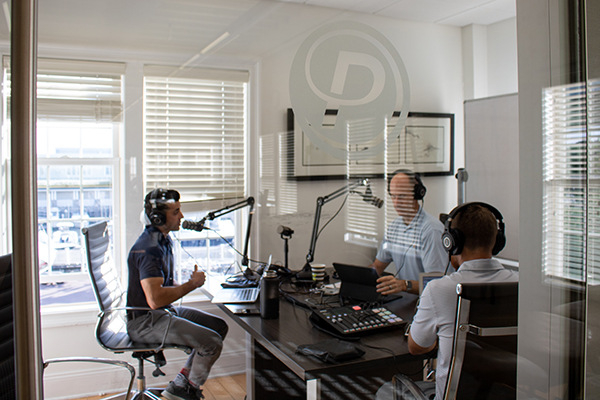 Want to take control of your own health? Whether you are at home or on the go, take our podcast with you! Learn how you can get better sleep, improve your golf swing, learn how to fast and more with Optimal Health Uncovered.
Our experts tackle a wide range of topics, all of which are meant to help you achieve your definition of optimal health. There is something for everyone on our podcast — whether you want to boost your immunity, set clear training goals or get tips on how to prevent ACL injuries, our experts and guests have you covered.
WHAT OUR CLIENTS SAY
I have been to several different PT places in the area between my children and myself, and the quality, care, and most of all knowledge that I received at Performance could not even compare!!!

- Denis O.
Excellent staff all the way around. Very knowledgeable and always updated with the latest information from my doctor.
- Kirk R.
My therapists are extremely professional with exercises custom-tailored to fit my unique situation. They kept me on my toes and working hard every time I was there.
- Alex W.
My whole experience at Performance has been 5-star. The staff are friendly, the facility is spotless, and I have received excellent care.
- Jessica L.
My therapist at Performance is extremely committed and thorough - it's a very positive place.
- Sharon S.
Performance has been essential to our teenage daughter's successful recovery from two major knee injuries over an 18-month period. Warm, helpful, welcoming and accommodating at every turn.
- Raye B.
Performance is amazing.... over the past eight years they have helped me with four injuries (ACL, tennis elbow, neck stiffness and heal injury).
- Kendall W.