Post-COVID Treatment at Performance
Performance is launching a treatment tailored to individuals who were infected with COVID-19 to prevent, manage and treat any lasting effects.
Dec 17, 2020
Michael Beecher, DPT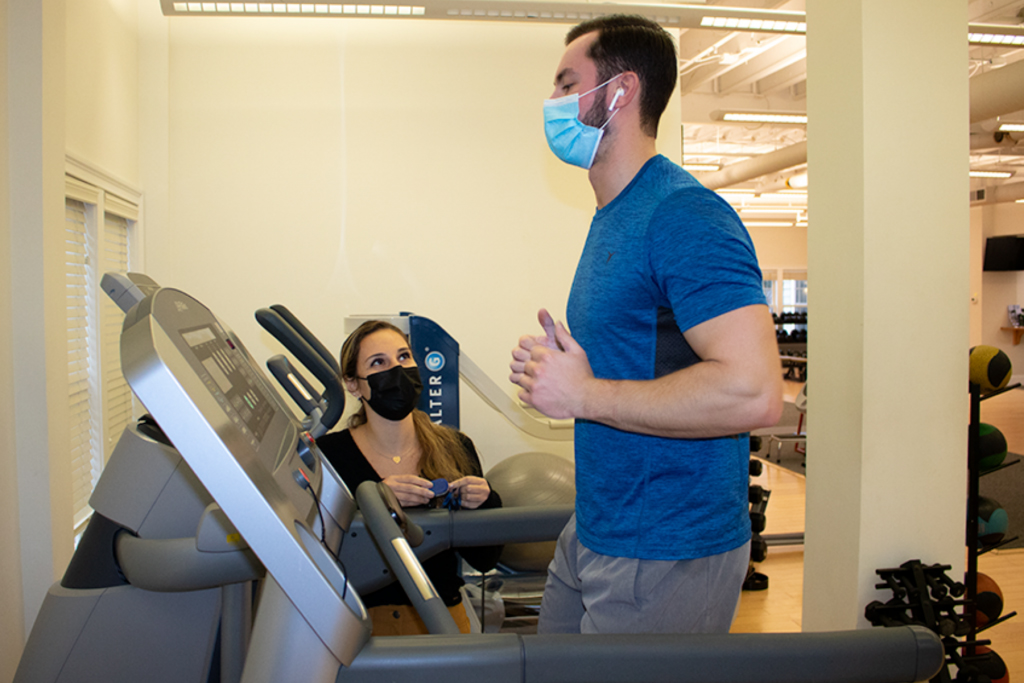 At Performance, our core purpose and passion is to empower the people to live better lives by optimizing their health. The COVID-19 pandemic affected us all in many ways, especially in terms of physical and mental health. As time passes, health officials release more data about the effects of contracting the virus. As a result, we can develop a greater understanding of the SARS-CoV-2 virus and its effects.
Long-term effects
The medical community has documented countless individuals who contracted the virus and suffer from lingering health issues as a result. This phenomenon is named "Long Hauler Syndrome," or "Post-COVID Syndrome." A recent study of 292 individuals diagnosed with COVID-19 found that one third now suffer from this syndrome, per the CDC. This syndrome can have a significant impact on your quality of life, with numerous lingering effects. These effects include fatigue, dizziness, heart palpitations, difficulty concentrating or thinking, chest discomfort and shortness of breath, among others.
Many also suffer from generalized weakness, loss of balance and deconditioning, even if they do not develop Long Hauler Syndrome. This could either be the result of a hospital stay or from time spent in bed while battling the virus.
Multiple studies examined the negative consequences of bed rest, and even a day in bed without movement can be significant. A person can rapidly lose muscle strength at a rate of 1–3% per day, with muscle atrophy occurring at a similar rate. Bone density also decreases at a rate of about 4% per week. Studies show that a 12-week hospital stay can result in over 50% bone density loss. Adverse cardiovascular consequences exist as well: as little as one day spent in bed can see an increase in resting heart rate and decrease in blood volume.
Post-COVID treatment at Performance
In response to this health crisis, Performance is launching a treatment tailored to individuals who were infected with COVID-19 to prevent, manage and treat any lasting effects. Once clients are cleared by their physician, our physical therapists will perform a comprehensive evaluation. It will consist of a detailed history, assessment of vital signs, strength and balance, as well as cardiovascular endurance testing.
Our team will communicate with your physician and create a customized plan of care, designed to get you back to optimal health. Your vital signs will be monitored throughout your sessions to ensure safe and effective progress. These sessions are available in person or via telehealth.
To learn more or to schedule an appointment please click here.
Copyright © Performance 2019. All right reserved.
Sign up for our mailing list to learn more about Performance, stay up-to-date on our offerings, and receive our newsletter.
Copyright © Performance 2023. All rights reserved.
Digital Marketing by Rebel Interactive Group