The beginner's guide to CBD products
Curious about why CBD products are growing more and more popular nowadays? Here's a quick guide to the benefits of CBD.
Oct 30, 2020
Kevin Cota, DPT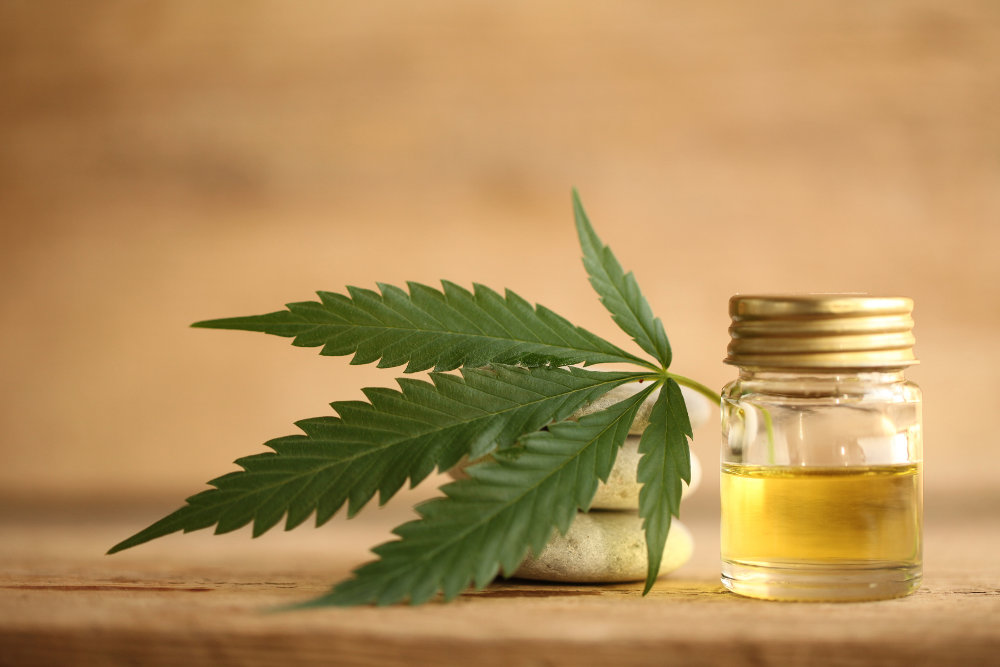 Nowadays, CBD can be found everywhere you look. From your local coffee shops to your favorite café's smoothies, from moisturizers to dog treats, CBD is an option. It found a foothold with a consumer base that wants to both manage stress during these uncertain times or simply improve their wellbeing.
Yet CBD can do more for you than just reduce your stress. It may improve performance by reducing pain, improving sleep and speeding up recovery.
What is CBD, exactly?
CBD is a naturally occurring cannabinoid that is extracted from the hemp plant, or Cannabis sativa. CBD and both THC are both found within the hemp plant. Yet CBD is not psychoactive, because it does not cause the user to feel the "high" that is associated with THC. CBD derived from the hemp plant contains 0.3% or less of THC, making it safe for consumption.
CBD interacts with our body's Endocannabinoid System (ECS) to maintain homeostasis, or internal balance, in response to external stimuli. Though the body naturally produces cannabinoids for this system of regulation, daily stressors and disease can cause imbalances. Receptors for the ECS are found throughout the body in the major organs, connective tissues, glands and immune cells. CBD can bind to these receptors and enhance bodily function and restore homeostasis.
Researchers are still exploring how CBD usage impacts your body, but so far, the results are promising. The FDA approved the drug Epidiolex, which contains CBD, as a treatment for people who suffer seizures from a rare type of epilepsy. And a randomized, placebo-controlled trial found that people with peripheral neuropathy of the legs who used topical CBD oil reported a reduction in pain. Though it is a small study, it gives other researchers a reason to further explore CBD's effects on pain management, opening up new avenues for treatments.
How can CBD help me?
The average person can also benefit from CBD use in small but significant ways. It can serve as a safe therapeutic method if you want to improve sleep quality or reduce anxiety and stress. However, just like other forms of therapy and stress management, it may not work for everyone.
Other benefits of CBD include:
Nutrition: Reduces gut inflammation, alleviates nausea and improves digestion
Stress management: Reduces anxiety and stress
Recovery: Regulates circadian rhythms to improve sleep, reduces pain and inflammation
Exercise: Reduces pain and tissue damage caused by exercise
While CBD can supplement your health and fitness program or improve your day-to-day life, it is not an automatic remedy for health issues. We recommend consulting your doctor to determine if CBD products are an appropriate course of action regarding health-related issues. Dosing can be difficult due to individual body chemistry and metabolism, but a safe range for a starter dose is 1-6 mg per 10 lbs. of body weight.
Bringing CBD to you
At Performance, our team is here to educate and support you through a whole-body approach. We want to help you find balance between the four pillars of Optimal Health – Exercise, Recovery, Nutrition and Stress Management. Our mission is to empower you to live better by integrating expert knowledge and customized programs to contribute to your Optimal Health.
Stress management and recovery are key to that balance. As a result, we want to provide you with the best products to assist with lasting relief from mental, emotional and physical stress. To do so, we partnered with Remedy+ and Plant Juice Oils, two companies that prioritize overall wellness and optimal performance. Through this partnership, we want to bring you access to high-quality, third-party tested CBD products.
Learn more about our partnership with Remedy+ and Plant Juice Oils.
Copyright © Performance 2019. All right reserved.
Sign up for our mailing list to learn more about Performance, stay up-to-date on our offerings, and receive our newsletter.
Copyright © Performance 2023. All rights reserved.
Digital Marketing by Rebel Interactive Group