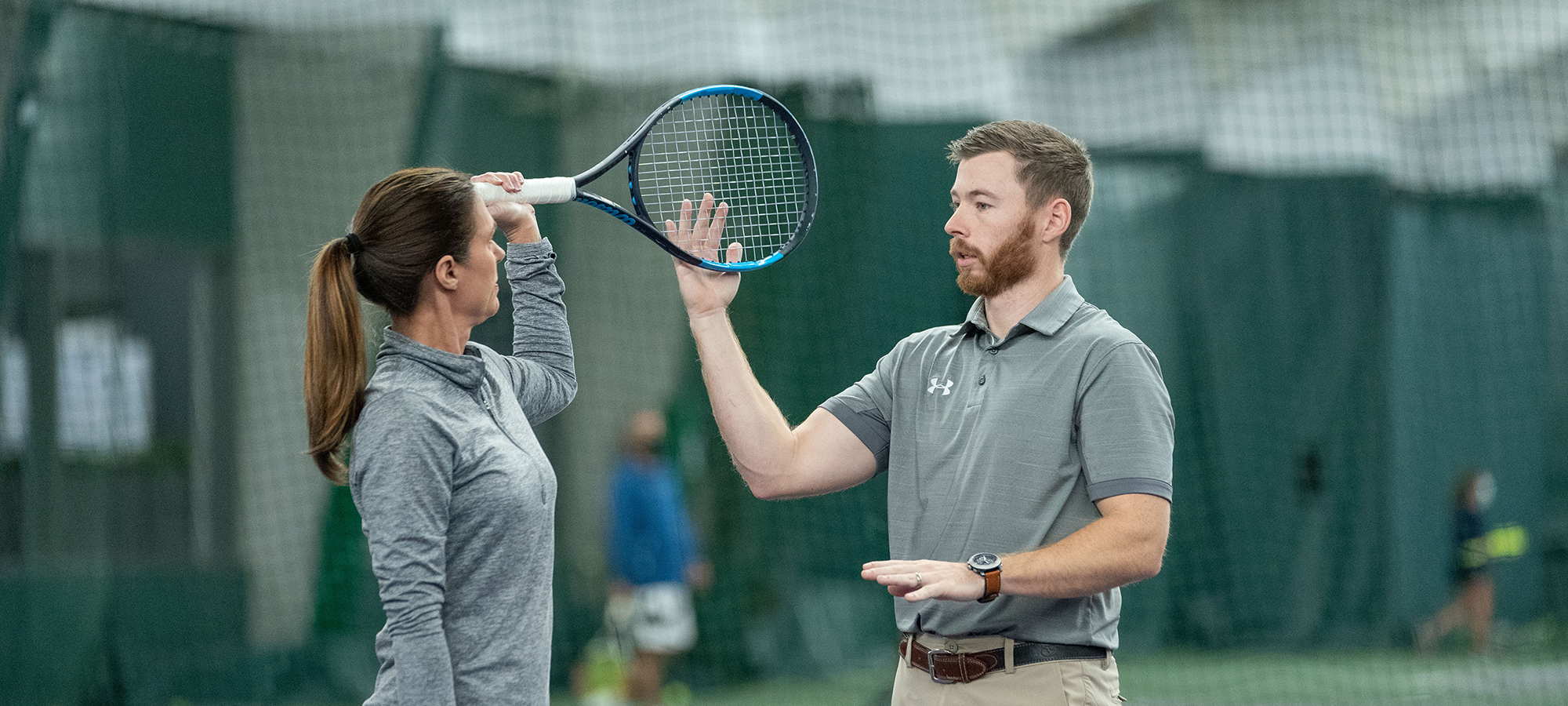 At Performance, our highly trained tennis professionals will empower you with the tools to achieve your goals, both on and off the court. While we focus on tennis, we also want to guide you on your journey towards optimal health.
Our RacquetFit-certified professionals use a two-step assessment to identify areas for improvement. This includes an evaluation and program development for any tennis player who wants to improve performance. We assess how your abilities and limitations are influencing your serve and work to maximize your efficiency.
What is RacquetFit?
RacquetFit is a specialty certification for health and fitness professionals that uses tennis-specific tests to measure specific motions that are directly related to swing mechanics. The goal is to measure these movements accurately to explore why you move the way you do and use that information to improve your serve. This tool is the first of its kind in the tennis realm, and results will be directly applied to your tennis game.
What does the tennis fitness program entail?
First, we will set you up for an initial evaluation complete with a video recording session of your unique tennis serve. During the second session, we review those results and examine how that relates to your serve. From there, we will connect you with one of our personal trainers who guide you through your custom tennis fitness plan to help you achieve your goals.
OPTIMAL HEALTH UNCOVERED
Todd and Mike review health and fitness as it relates to tennis and other racket sport athletes in the wake of the 2020 Wimbledon tournament cancellation. They are joined by certified RacquetFit professional and athletic trainer Zack Buechner, who discusses the RacquetFit evaluation process and how it benefits the tennis player. Mike and Todd also cover common types of tennis injuries in the clinic and how they can be prevented.