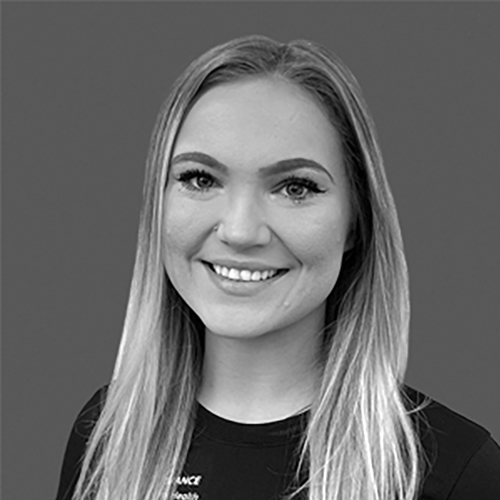 Personal Trainer
BS in Athletic Training, Southern Connecticut State University
---
Certified Personal Trainer (CPT)
"The foundation of a successful workout program is educating the clients on the why behind everything they do."
Stephanie Soete, CPT, is a personal trainer based in Westport. Her approach to her clients revolves around setting goals. She underscores the fact that not all goals have to be big, just attainable. By empowering her clients to be goal-driven, Stephanie empowers them to achieve victories every day, no matter how big or small.
Stephanie has experience working with youth athletes, but loves working with anyone. Her goal as a personal trainer is to help her clients achieve their own goals. Stephanie is a firm believer that fitness has a major impact on people both in and out of the gym, and it can make a positive impact on their lives, both physically and mentally.
In her off time, you can find Stephanie on the slopes, at the beach or traveling.
Core Value
Teachers and Scholars