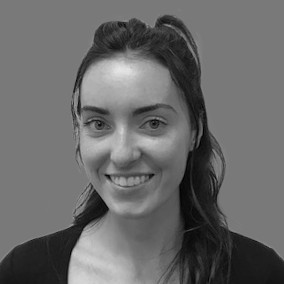 Personal Trainer
BS in Kinesiology, Michigan State University
---
Certified Personal Trainer (CPT)
Certified Functional Strength Coach (CFSC)
Pain Free Performance Specialist
---
Brianna Clifford
Darien
"I believe that there is no 'one size fits all' approach to fitness. I like to celebrate the differences in goals, body types and lifestyles of all clients and find what works best on an individual level."
Brianna Clifford, CPT, CSCS, is a certified personal trainer who specializes in strength training. Since studying kinesiology in college, she trained in functional strength training, pain free movement, pre- and post-natal training and aesthetic training. She believes that building strength in the gym directly translates into strength in our work and home lives. Brianna understands that all clients have different structures, limitations and goals, and she loves working together to find what works best for each client she works with.
By focusing on people's strengths rather than weaknesses, Brianna helps them build momentum for change, one small and positive step at a time. On her off time, Brianna enjoys traveling, cooking and hiking with her dog.
HAVE A QUESTION? ASK

Brianna