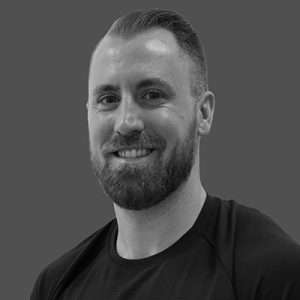 Personal Trainer
BS in Biology, Northeastern University
MS in Basic Medical Sciences, St. George's University
---
Certified Personal Trainer (CPT)
Golf Fitness Specialist
Corrective Exercise Specialist
---
David Axelrod
Greenwich
"I believe that consistency in the small things, not just the big ones, is what adds up and makes the biggest difference — not only in fitness, but in life."
David Axelrod, CPT, specializes in strength and conditioning, corrective exercises, and sports-specific training, including golf fitness. He is currently studying to become a certified strength and conditioning specialist.
As a personal trainer, David strives to help others not only transform their bodies, but also their whole lives. He believes in an individualized approach to programming for clients, catering to their different preferences, abilities, and lifestyles.
David has over five years of experience working as a personal trainer, along with over fifteen years of weightlifting experience.
Outside of being a personal trainer, David enjoys cooking, watching movies, going to the beach, watching and playing sports, and trying new restaurants.