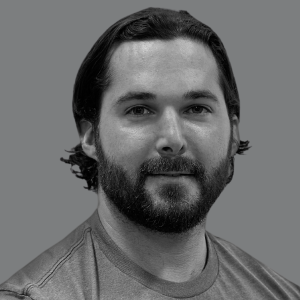 Personal Trainer
AS in Exercise Science, New River Community College
---
Certified Personal Trainer (CPT)
Certified Strength and Conditioning Coach (CSCS)
Certified Elite Trainer
Certified Fitness Trainer
Certified Nutritionist CPR/AED Certified
---
John Lusk
North Naples
"My approach to fitness emphasizes age-appropriate programming with a specific focus given to the client's goals. I have over 15 years of hands-on client experience and have worked with clients from all walks of life."
John Lusk, CPT, CSCS, is a personal trainer with over 15 years of experience and is certified in strength and conditioning training, elite fitness training, and nutrition. He has worked with many clients throughout the years, ranging from K-12 athletes to individuals looking to maintain balance, health, and wellness.
John's passion for fitness started when he was a young athlete in grade school, continuing through his time as a collegiate baseball player, and ultimately transitioning into a career as a Special Agent, combatting terrorism and espionage for the United States Federal Government. Due to the physical demands of his career, and the high stakes of working undercover, physical fitness was at the top of his priority list to ensure the safety of himself and those around him.
John has a very personable approach to fitness – he takes the time to get to know his clients, their goals, and what motivates them. From there, he designs a customized plan that works for them and the goals they are looking to achieve. He establishes long-term client interactions with the goal of integrating exercise and optimal wellness into the high demands of daily life and ensuring it becomes a lifestyle that lasts a lifetime. His intense passion for this field allows him to invest in each of the client's goals as if they were his own.
When John is not training with his clients, he enjoys being outdoors, riding motorcycles, woodworking, working out, playing ice hockey, and spending time with his two Great Danes.