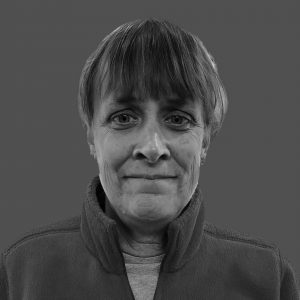 Physical Therapist Assistant
BA in History and Education, Wheaton College
M.Ed. in Sports Management, Springfield College
A.S. in Physical Therapy Assisting, Norwalk Community College
---
Sarah Gleeson
Westport
"Every client should feel that their healthcare provider really takes the time to listen to them and treats them as an individual, not as diagnosis or body part. That all starts with caring."
Sarah Gleeson, PTA, has been teaching people how to move since she was 15 years old. A figure skater herself, she taught others the sport from a young age. But when Sarah injured her left knee in 2014, she found herself on the other side of the teacher-student relationship. Instead of teaching others how to move, she was the one learning how to move properly on the ice again.
Sarah's physical therapist at the time noticed that Sarah was a quick learner who was able to correct her form without comment from her therapist. Sarah's physical therapist saw talent in Sarah and recommended she study physical therapy, which led Sarah to become a Physical Therapist Assistant.
Today, Sarah is still involved with her childhood sport as a volunteer for the Special Olympics, coaching both figure skating and sailing. She loves venturing out into the water with her husband on their boat, as well as vacationing in her grandfather's house in Maine.
HAVE A QUESTION? ASK

Sarah