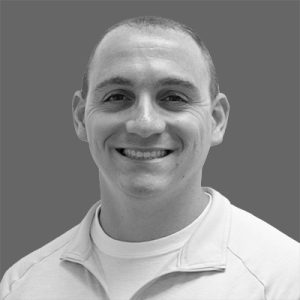 Physical Therapist
BS in Exercise Science, Ithaca College
MS in Nutrition, Stony Brook University
DPT, Stony Brook University
---
Certified Strength & Conditioning Specialist (CSCS)
Certified Sports Nutritionist (CISSN)
CrossFit Level 1 (CF-L1)
---
Will Murtagh
Hamden
"Taking a vested interest in each client's progress and well-being is vital to not only gain buy-in to my treatment programs, but it is also the approach to patient care that I would want for any of my friends or family from their physical therapist."
Will Murtagh, DPT, CSCS, CISSN, CF-L1, is a physical therapist and strength and conditioning specialist based in Hamden. He specializes in sports and orthopedic physical therapy, with a subspecialty in sports nutrition. While at Stony Brook University, Will worked with a variety of sports teams, including men's soccer, softball, swimming & diving, football, and men's basketball.
Will has a deep interest in the science of movement and rehabilitation and seeks to not only develop people's physical performance, but also assist them medically to help treat and rehabilitate injury so that they can get back to living the lives they want to live.
By combining his experience working with athletes to help them perform at their best with the clinical skills he has learned as a physical therapist, Will is able to help clients achieve their health goals, be it recovering from an injury, improving performance, and more.
Outside of work, Will enjoys exercising, playing sports with friends, going to the beach and spending time with his wife and family.