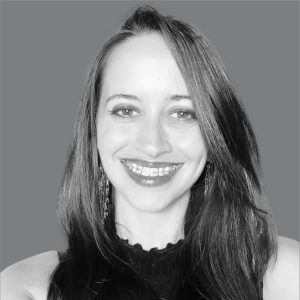 Massage Therapist
BS in Alternative Medicine, Everglades University
---
Licensed Massage Therapist (LMT)
Reiki Certifications Level 1-3
Reflexology Certification
Craniosacral Certifications Level 1-4
Hypnosis Certification
---
Zarah Martin
North Naples
"The body is an endless journey of physical design and spiritual enlightenment."
Zarah Martin, LMT, has been studying and utilizing her skills starting in 2006 when she received her first certification in Reflexology, which is an alternative medical practice involving the application of pressure to specific points on the feet, ears, and hands.
Since then, Zarah has continued her pursuits in Integrated Therapies by receiving certifications in Reiki Level 1; an energy healing technique that promotes relaxation, reduces stress and anxiety through gentle touch; Craniosacral levels 1-4; Licensed Massage Therapist; and her most recent accomplishment of receiving her Bachelor of Science in Alternative Medicine degree in 2017.
Zarah's classes are designed to heal the entire being by including gentle stretching, breathing techniques, visualizations, and deep guided meditation, which helps promote an inner journey of healing. In her practice, she combines all these physical and energy therapies to allow an all-encompassing holistic treatment for the client.