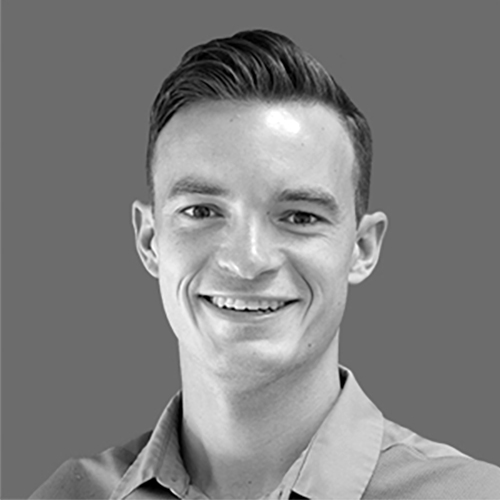 Personal Trainer
BS in Athletic Training and Sports Medicine, Quinnipiac University
MBA in Healthcare Management, Quinnipiac University
---
Certified Strength and Conditioning Specialist (CSCS)
Certified Athletic Trainer (ATC)
"My goal is to help foster connections that lead to a deeper understanding of the patient's injury and goals."
Brendan Copley, CSCS, ATC, is a personal trainer who specializes in working with endurance athletes and post-rehab clients.
Brendan previously worked at a physical therapy cooperative where he performed athletic training outreach to University of Vermont club sports, corporate wellness programs, local organizations, and group fitness classes. He has also worked as an athletic trainer for the Washington State University rowing team and for Quinnipiac University's cross-country and track teams.
With his background as an athletic trainer, Brendan is able to look at personal training through a lens of injury prevention in conjunction with sports performance. His background allows him to facilitate effective communication with the care team and more consistent training.
Brendan was a cross-country athlete at Quinnipiac University, which led to his interest in personal training. He had many positive experiences with healthcare and sports performance professionals throughout his time as an athlete and wants to be able to help others in the same way.
Outside of work, Brendan loves outdoor activities. Some of his favorites are running, rock climbing, snowboarding, and hiking.
Core Value
Care From The Core