Pilates
Elite instructors, advanced equipment
Our Pilates instructors have decades of experience and a variety of backgrounds in their toolkit to address imbalances, improve stability and flexibility, increase strength, and find balance across muscles and joints. They take into account all aspects of health to curate the perfect session each time a client comes in. Clients also have access to physical therapists, trainers and recovery specialists.
Increase Flexibility
Mobilize your spine and articulate joints with increasing ease, elongating muscles and opening fascial chains, increasing overall flexibility and restoring healthy movement function.
Build Strength
Build lean, not bulky, muscles as you are challenged with eccentric contractions, controlling resistance and gravity in articulate movements across a full range of motion.
Promote Good Posture
Your posture will improve focusing on proper alignment, balancing opposing muscles and strengthening neglected postural muscles.
Strengthen Your Core
A strong core promotes proper movement patterns and supports your entire frame, stabilizing the body and helping it move efficiently.
Decrease Pain
Often used in conjunction with physical therapy, Pilates' low impact exercises aid in minimizing back pain and recovering from injuries.
Access to state-of-the-art equipment.
Our facilities are equipped with Balanced Body Reformers with attached Towers, full-size Cadillac Trapeze Tables, Pilates Chairs and Ladder Barrels, augmented with a full complement of small equipment and props. This allows us the versatility to offer a comprehensive Pilates repertoire, working with clients post-rehab, special populations — including pregnancy, osteoporosis, and scoliosis, among others — as well as athletes & beginner-to-advanced Pilates enthusiasts.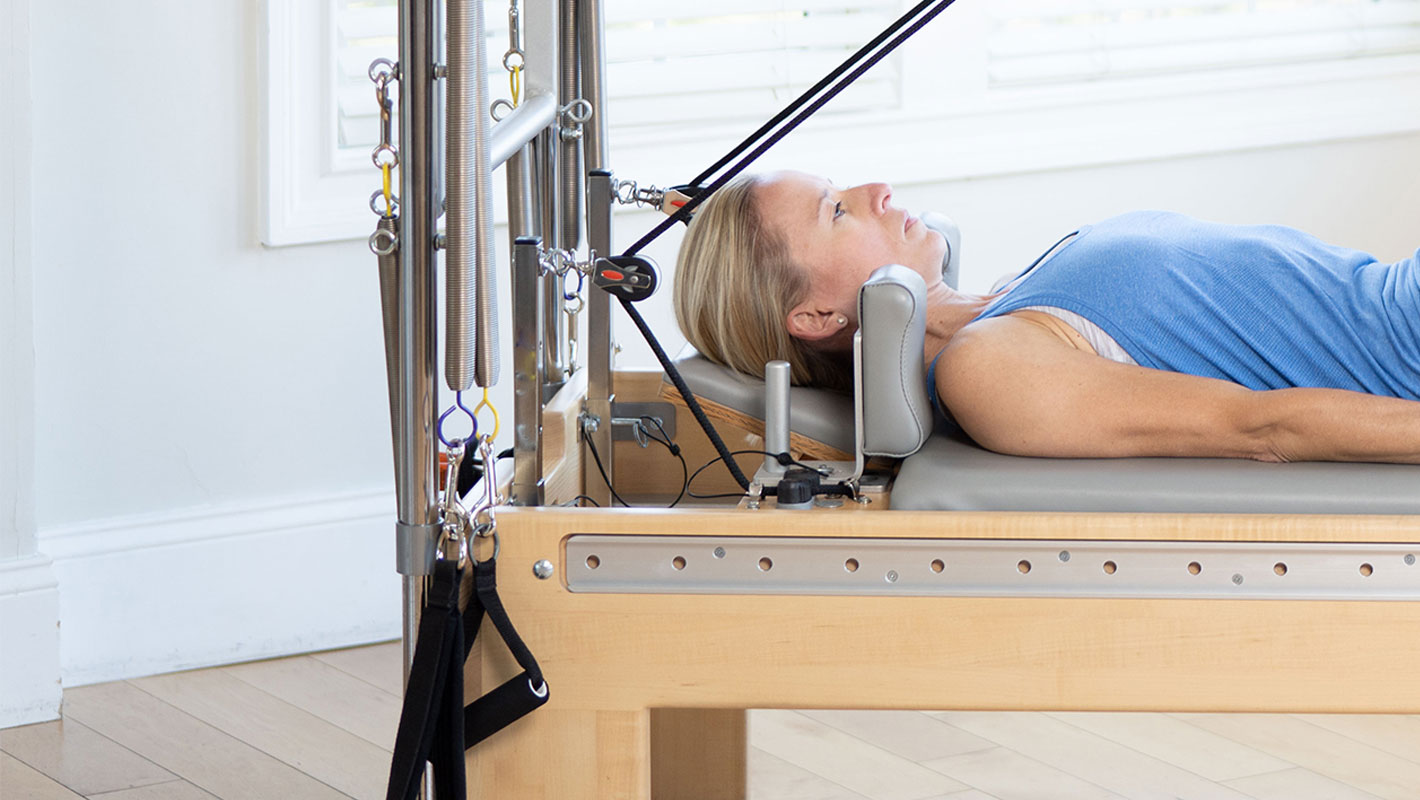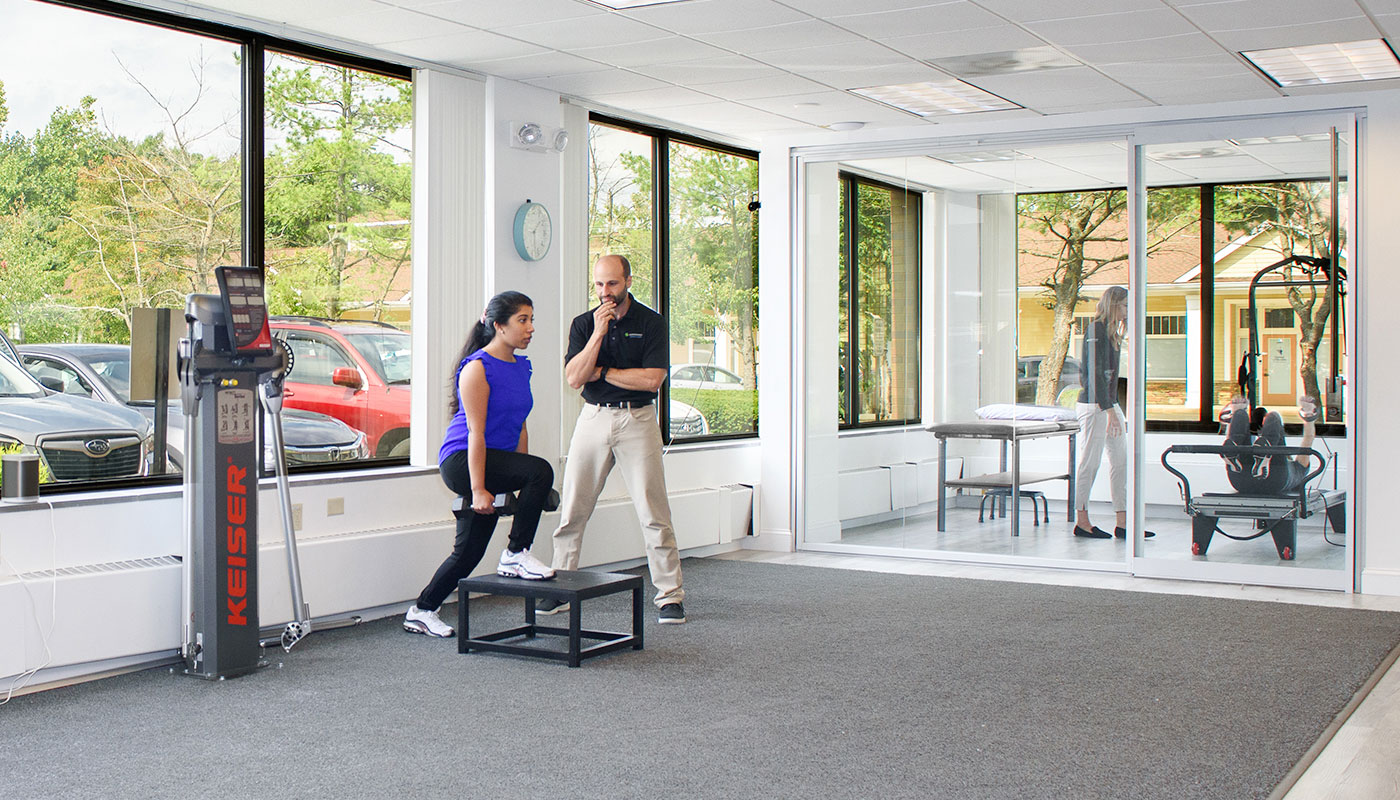 Part of a comprehensive healthcare network.
Our unique, whole-body approach to Pilates addresses all aspects of health in order to create the program that sets our clients up for success. In addition to examining Pilates-related goals and physical limitations, your provider will take the time to assess other aspects of your health that may impact your performance on the Reformer, including your recovery habits, sleep quality, nutrition intake, and stress levels.
"I originally came here for physical therapy for my knee, and started Pilates once I was done with treatment. I was intimidated by the machines, and thought Pilates was only for women. But once I started, I was able to see improvements in flexibility and strength, even in muscles I didn't realize were supporting my core, and I started to feel better. I could finally run, be more active with my kids, and do activities I previously was unable to do. As an athlete, it's one of the best workouts I've ever had."
Alex Gross, Greenwich Pilates Client
"I focus my practice on guiding each individual toward deepening their own understanding of their unique alignment and physical choices, leading clients towards a strong, informed and balanced body that moves efficiently and with ease. I learn from each body I have the honor to work with, and I embrace being in a dynamic community of colleagues in which we can learn from each other and appreciate this opportunity to offer clients a true physical education."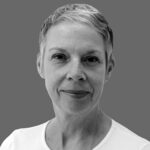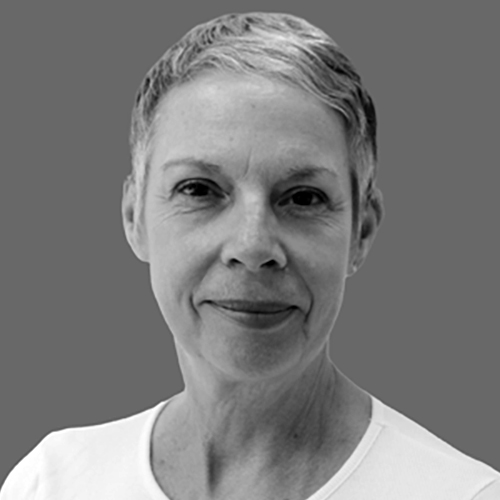 Michele Elliman, Pilates Instructor
Meet Our Pilates Instructors
Our Pilates instructors have decades of professional experience, offering a depth of specialties. Our seasoned, elite instructors specialize in a variety of areas, including post-rehab recovery, post- natal fitness, Scoliosis, Pilates for golfers, Ehlers-Danlos Syndrome, contemporary Pilates, and more.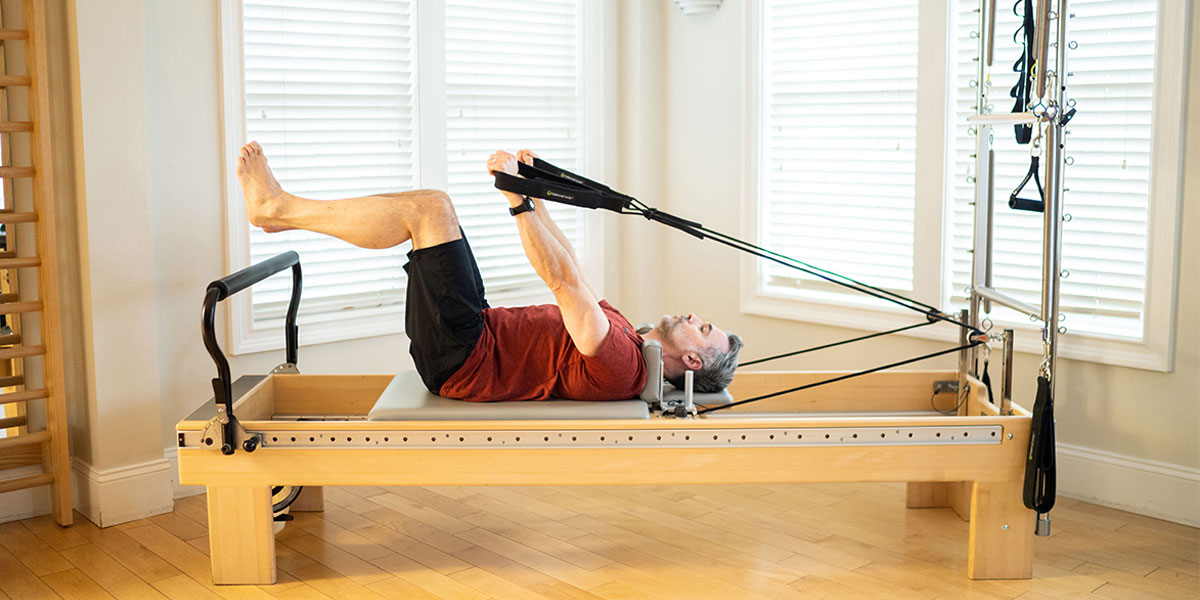 Reformer Pilates
Pilates instructors curate personalized sessions based on the client's abilities and physical limitations to help them achieve their goals for strength, flexibility, injury recovery, or posture and core engagement. We offer one-on-one sessions as well as semi-private sessions that can accommodate two people.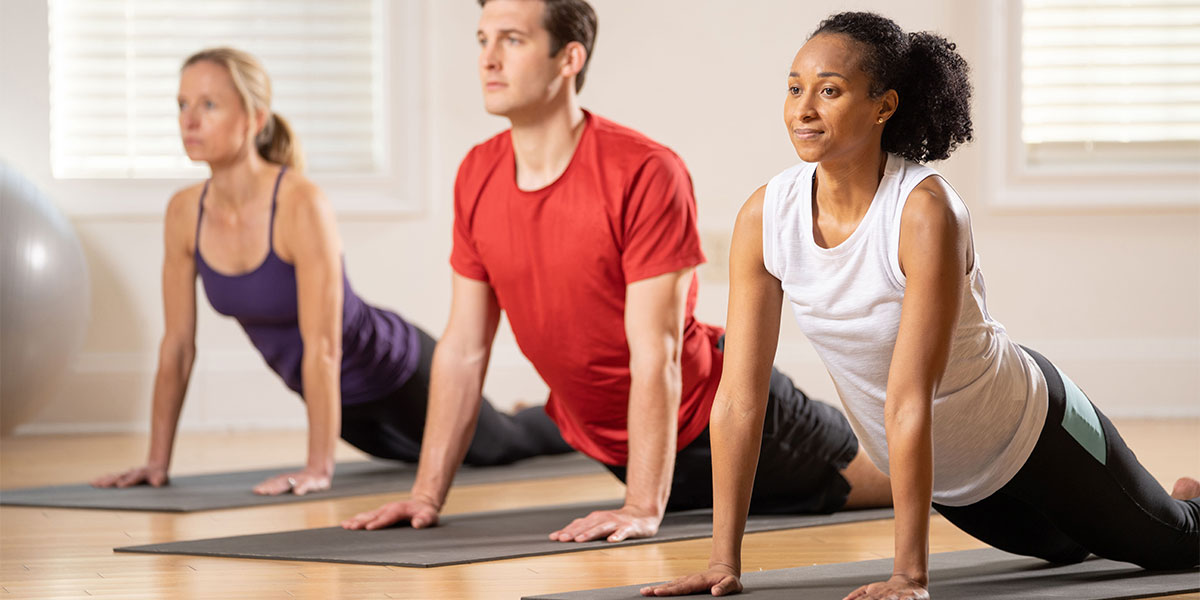 Mat Pilates
Our small group mat Pilates classes are designed to provide individualized instruction in a small group setting and allow for any necessary modifications for clients. Classes touch on the core principles of mat Pilates with a combination of body weight exercises and focus on core and postural lengthening and breathing.
How can we help?
For more information, give us a call at 877-379-4911, or fill out the form fill below and one of our client success coordinators will reach out as soon as possible.