Exercise
Our musculoskeletal experts help you optimize movement by addressing deficiencies and areas of concern, as well as improving strength, flexibility and balance.
Exercise that is personal and comprehensive.
At Performance, we create a coordinated and highly personal program to help you achieve your health goals, based on your needs, history, movement capabilities, range of motion and limitations.
Our team of board certified physical therapists, nationally accredited personal trainers and Pilates instructors curate targeted exercise programs specific to your needs and goals. They also collaborate with massage therapists, recovery specialists, nutritionists and mental performance consultants to provide a comprehensive approach to your health.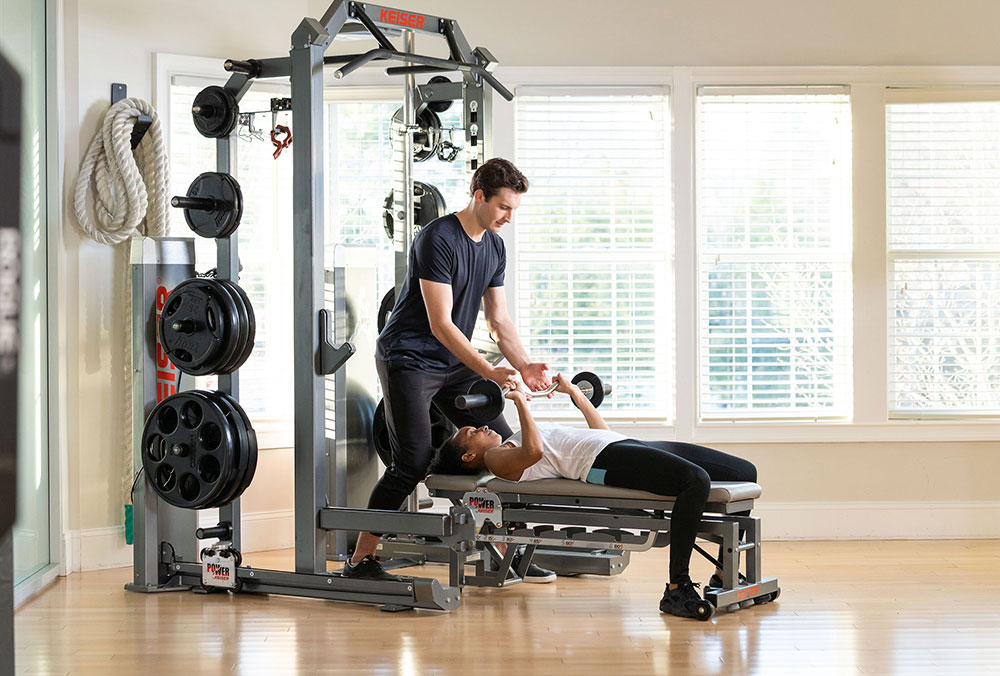 Featured services.
At each location, you can find a variety of exercise services offered, including physical therapy, personal training, sport-specific training, simulated golf, Reformer Pilates, mat Pilates, small group fitness classes, and more.
Youth sports services.
Athletic Training
Athletic training encompasses the prevention, examination, diagnosis, treatment and rehabilitation of emergent, acute or chronic injuries and medical conditions. Most commonly you will see them on the athletic field or court. Our athletic trainers are highly qualified, multi-skilled health care professionals. As a part of the Performance team, athletic trainers provide first-aid or first-responder care, injury and illness prevention as well as wellness promotion and education.
A highly credentialed team.
Our expert team has extensive clinical experience and advanced certifications, and consists of sports and orthopedic board certified physical therapists, personal trainers, strength and conditioning experts, Pilates instructors, athletic trainers and more.
Our providers have decades of professional experience, offering a depth of specialties. Our seasoned, elite instructors specialize in a variety of areas, including post-rehab recovery, post-natal fitness, exercise physiology, corrective exercise, sports nutrition, balance and stability training, among others.
The latest from our blog.
Explore the latest research on exercise written and compiled by our team of experts. They cover topics such as the importance of understanding your heart rate variability, avoiding pain during exercise, achieving proper workspace ergonomics, and more.