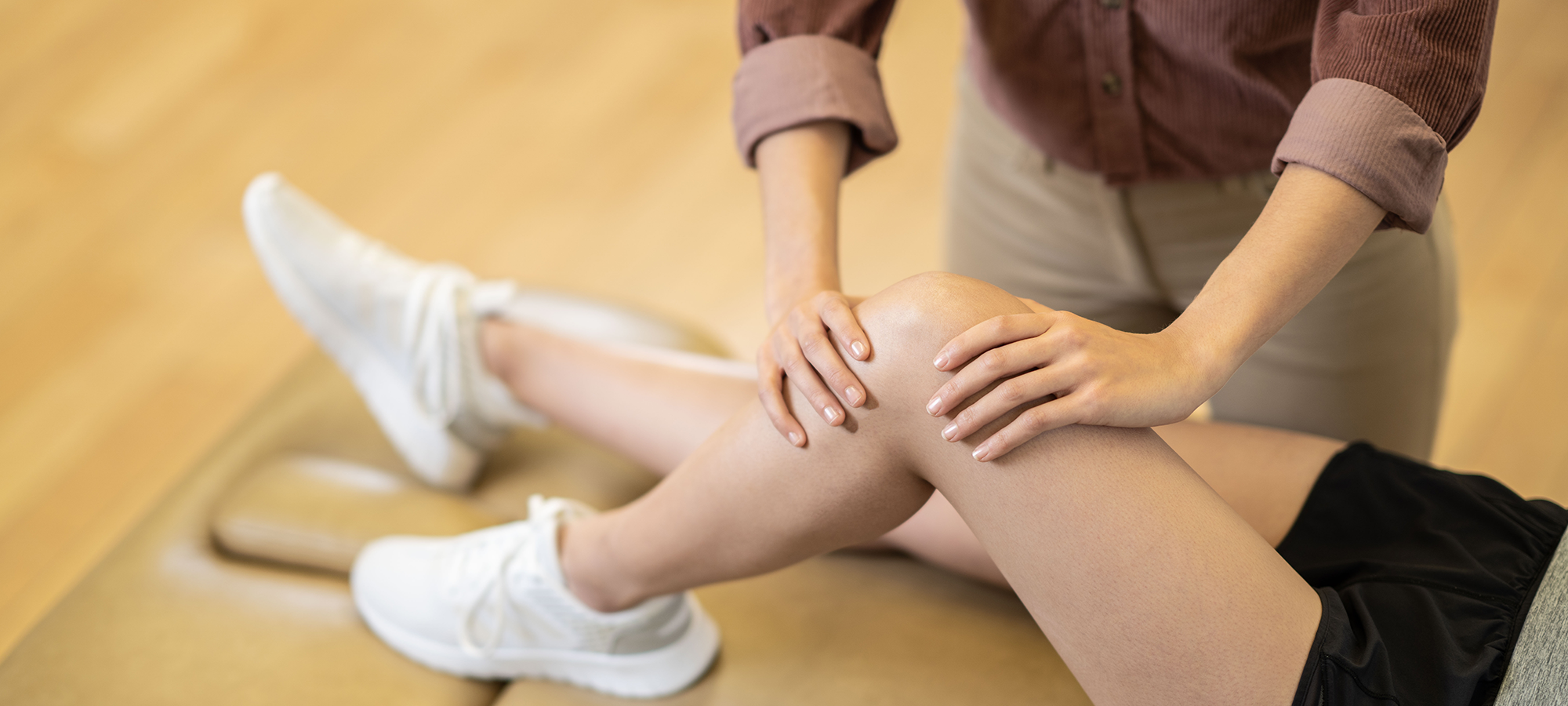 As musculoskeletal specialists, our therapists don't just skim the surface of physical rehabilitation; they're medically trained experts who zero in on the very core of your problem to ensure you the best possible results.
Direct Access
Getting access to a physical therapist has never been easier. Direct access allows a person to see a physical therapist without seeing a physician first, decreasing the wait time and getting them the care they need sooner rather than later.
Performance physical therapists have gone through extensive training for medical screening and musculoskeletal exams and are highly qualified musculoskeletal experts. During an evaluation, our physical therapists will ask about specific questions related to your health, including past medical history and medications, to determine if physical therapy is appropriate at the moment. They are trained to recognize "red flags" that require a referral to a physician and will guide you through that process, if necessary. Once a treatment plan is in place, our team will work with the client, family members and other healthcare providers to work toward achieving their goals.
Direct access can decrease overall healthcare costs, improve functional outcomes and minimize overall frustration throughout the recovery process. Our facilities are open as early as 5:30am and close as late as 8:00pm to accommodate before and after school appointments or work conflicts.

SPECIALTIES
Our physical therapists have various specialties, including sports & orthopedics, pelvic health, Schroth and more. They also have a variety of methods, or modalities, at their disposal to treat their patients, such as dry needling or active release therapy, in addition to prescribing physical activity exercises.
Our orthopedic and sports experts specialize in musculoskeletal care and treating any condition that impedes one's ability to move or perform physical functions.
Our pelvic health specialist treats both incontinence-based dysfunctions as well as pain-based issues through breathing exercises, stretches, manual therapy as well as strengthening exercises.
This manual therapy is designed to optimize muscle and joint function by correcting restrictions in muscles causing limited mobility or pain.
The Alter G treadmill is designed to maximize mobility in the lower body by using differential air-pressure technology to reduce the user's body weight up to 80%.
Limits the amount of blood flow to the exercising limb through external pressure, leading to increased muscle size, strength and endurance, without loading the region with excessive weight.
Performed by inserting a needle into a target point to relieve pain, restore optimal muscle and joint function, improve strength and mobility and enhance healing and recovery
A corrective approach focusing on the three-dimensional curvature of the spine to address back and neck pain. Often used for Scoliosis and Kyphosis (outward curvature of the spine).
This specialized therapy is designed to treat vestibular disorders or symptoms with the goal of reducing dizziness, vertigo and trouble with balance.

AT-HOME THERAPY
We recognize that in a landscape that not only includes the pandemic but busy work schedules and child care, it may be more convenient for us to come to you. Our at-home physical therapy service allows our experts to be more accessible, ensuring no one gets left behind. To ensure our clients' safety, we will only schedule at-home sessions with licensed physical therapists who have received the recommended vaccine doses. Our staff will still wear a mask and properly sanitize all equipment before each use.
To prepare for a session, our providers will check in with you 48 hours prior to the appointment to introduce themselves and learn about the space the client will work in. We can bring equipment such as weights, bands and a massage table if needed.*
To schedule, please call us or send us an email. At-home services cannot be booked online.
*Additional charges may apply.

ANNUAL EXAM
We are all used to the standard annual exam from our primary care physician. This is usually a quick visit during which the doctor touches on height, weight, past years medical issues, performs a standard blood panel and may discuss your activity levels, concluding with recommendations for the year.
At Performance, we take a different approach to complement that standard primary care annual exam. Our approach focuses on your musculoskeletal system and how well or how often you move. This includes your muscles, bones, joints and tendons. Our team members are specialists in movement: from board-certified orthopedic and sports physical therapists to strength and conditioning specialists to Pilates instructors, we've got you covered.
We start with a review of past medical history and a review of orthopedic injuries that may still be hindering you. Then, we move on to a comprehensive movement analysis. We also dig into your body's systems, such as quality of sleep, nutrition, cardiovascular fitness and more. The final step involved developing a plan that aligns with the client's goals, striving for optimal health.