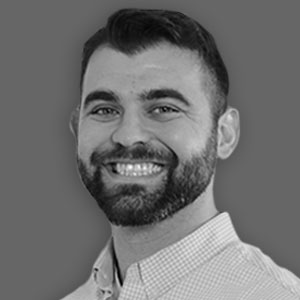 Physical Therapist, Athletic Trainer
BS in Athletic Training, University of Connecticut
DPT, Sacred Heart University
---
Certified Athletic Trainer (ATC)
Licensed Athletic Trainer, Certified (LATC)
---
Brian Kuruc
Westport
"I have a passion for making people better, starting with educating them. I give them the tools they need to be effective in reaching their goals."
Brian Kuruc, DPT, ATC, has plenty of experience on the field. He has completed several advanced clinical rotations, including Spring Training with the San Francisco Giants. Brian enjoys working with athletes of all ages: he used to work with minor league players on injury rehabilitation programs and currently serves as a physical therapist and athletic trainer for the Westport PAL Youth Football League.
Brian makes it his mission to educate his patients, so that they could understand not only what they are working on, but why certain exercises and treatments help more than others. He helps people become a part of their own treatment every step of the way by fostering a collaborative environment and emphasized the importance of working as a team to achieve individual goals.
Anyone that is highly motivated and is looking to get better is a good match for Brian, who has a passion for helping others improve their lives, especially athletes. When Brian is not outside satying active through tennis, running and basketball, he enjoys mind puzzles, video games and fantasy sports.
Publications:
Reliability of elbow extension, sensory response, and structural differentiation of Upper Limb Tension Test A in a healthy, asymptomatic population (2019).
HAVE A QUESTION? ASK Brian