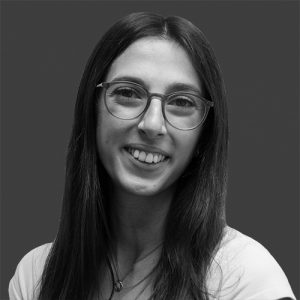 Physical Therapist
BS in Health Science, Quinnipiac University 
DPT, Quinnipiac University 
---
Renee Lascarides
Hamden
"Educating clients is the most powerful tool we can provide to give them more confidence and control over their progress or rehabilitation."
Renee Lascarides, DPT, is a physical therapist in the Hamden office. As a youth athlete, Renee was constantly active and played soccer and participated in cheerleading and gymnastics. Facing an injury, Renee underwent physical therapy and fell in love with the practice.
Now, as a physical therapist herself, Renee is excited to be a part of the world of orthopedic and sports physical therapy. She is particularly interested in working with athletes, having done research on injury risk assessment in dancers and gymnasts during her time at Quinnipiac University.
When she's not in the clinic, Renee enjoys listening to and playing music — she's even teaching herself how to play the piano.
HAVE A QUESTION? ASK

Renee