A laundry list of injuries uncovered a passion for athletic training
As a young athlete, Megan Kudrick sustained many injuries. But instead of slowing her down, they helped her find her passion: athletic training.
Mar 1, 2021| Megan Kudrick, ATC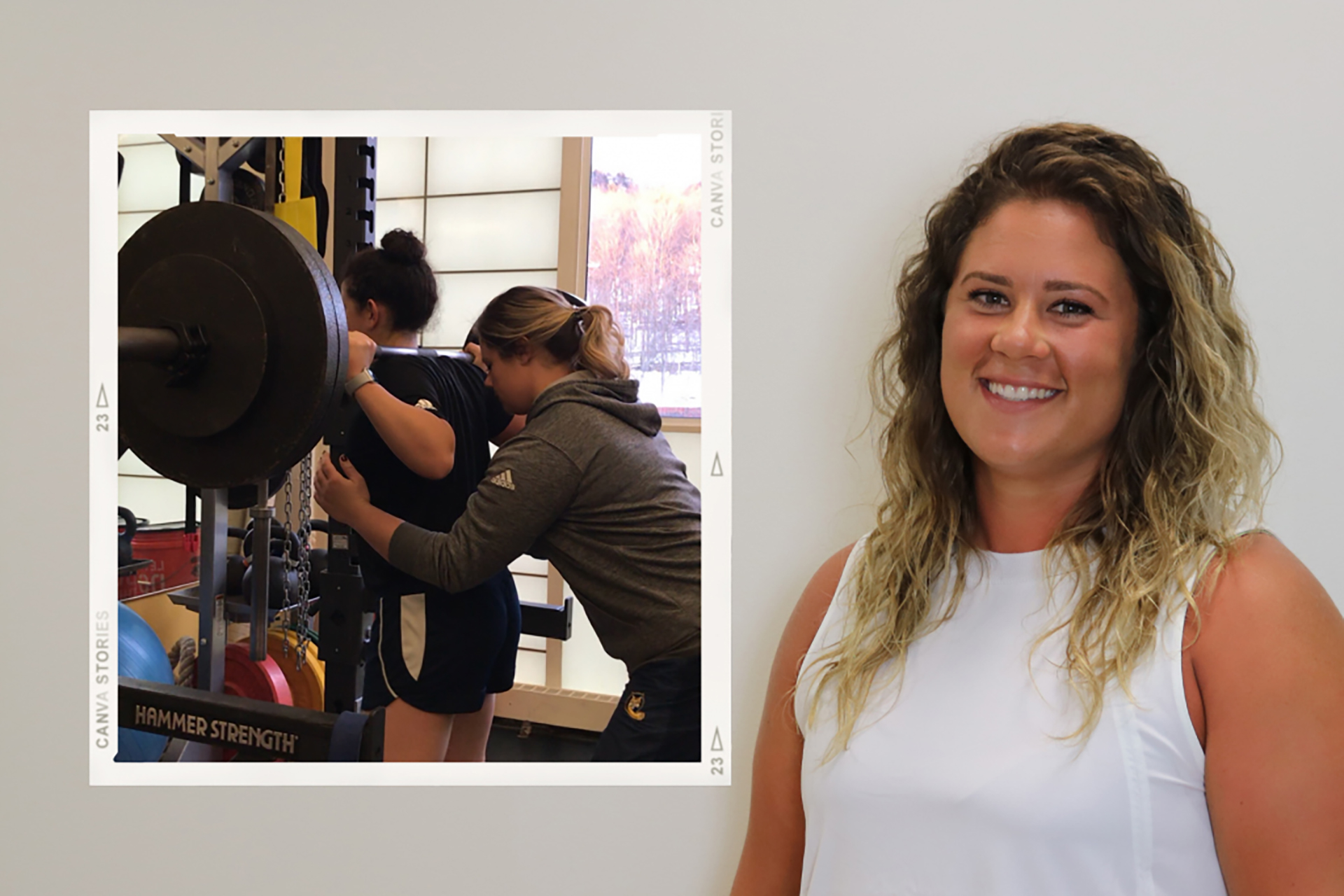 Ankles, hips, knees, the brain. All places of past injury and all things that shaped me into the person I am today and helped me get to where I am today. Aside from turning into a laundry list of injuries, this guided my career path in more ways than one.
My introduction to the world of athletic training
In high school, I sprained and broke my ankle two times; this made me become close with my athletic trainer, so much so that I decided I wanted to go to school for athletic training. During my senior year of high school, I even decided to intern with my mentor as a way of accumulating class credits. I went on to college and fell in love with the world of athletic training, continuing my athletic career as a triathlete and collegiate rugby player. I also came to realize that helping athletes after an injury wasn't enough: I wanted to be able to help even more.
I was at my internship at a high school doing rehab for two soccer athletes during pre-season, in charge of creating their return to play strengthening program. As I did that, I noticed that these athletes were sorer than they had been all pre-season from doing basic, bodyweight exercises. This was when I realized that they were weak and deconditioned; no wonder they got hurt. It was then that I decided I wanted to be on the other side of injury, on the side of prevention. I want to train people, help them become more resilient and better athletes. Now, I am applying to grad school to pursue exercise science with a concentration in strength and conditioning.
Putting myself in my athletes' shoes
Not only have my past injuries led me to this career path, they mentally shaped me to be tough, resilient and understanding. I was able to connect with my athletes in all facets of training: from the tough games to the losses and controversies, the injuries to the wins, etc. I had lived it in some ways, and being a collegiate strength and conditioning coach, I grew and experienced it with my athletes. My goal is to always help others get better and improve themselves and to give them confidence in themselves and their athletic abilities. What better way to do so than bandaging and rehabbing them after injury, and getting them better, faster, and stronger?
A career path that led to personal growth
My career path has also helped me grow as a person. I used to be extremely shy in front of crowds; I became uncomfortable and was unable to speak publicly. I gained my voice through coaching and athletic training. It was a voice that talked to parents and helped shape young adults going through some of the most transformative years of their adult lives. It became the voice of reason when things weren't going right during a training season, or when I had to solve issues between teammates and coaches.
Athletic training truly shaped me into the person I am today, and not just by providing me with experience. I took that experience, reflected upon it, and found value in it to add to my professional career. I have been wrong plenty of times or have not always have the right answer or didn't know what my next move was. But ultimately, I ditched any type of ego, learned from my mentors and colleagues and grew as a trainer and person. This meant going to other athletic trainers to collaborate on a return to play program for a baseball, acrobatics or tumbling athlete. It meant reaching out to fellow coaches who have mastered their craft to get their opinions and wisdom and starting conversations and using my voice to help others. And that is where true growth and learning comes from.
The key to success? Collaboration
This is one of the biggest reasons that I am part of Performance Optimal Health; it truly is an optimal program. We huddle, we collaborate and bounce ideas and knowledge off of each other. My experiences have made this collaboration all the more important to me. During my senior year of college, I got a severe concussion where I was unable to finish a sentence. I couldn't go to class, write or even function as a college student. If it wasn't for my athletic trainer's constant communication with my doctor, professors and coach, I would be in much worse shape than I am today. They all worked together to help me recover and took a whole-body approach to it, as well. My physical therapist did not just work on my hip, they focused on the whole body. Better yet, they communicated back with my doctor so we were all on the same page, and I got the best care possible.
Throughout this, I learned that the body does not operate separately: the muscular system doesn't operate without the nervous system and the nervous system does not operate without the brain. Learning all of this at a young age allowed me to bring that knowledge with me later in life. I took it to my athletes, my teammates, and now my work at Performance. We are all constantly bettering ourselves, and I never want that to end.