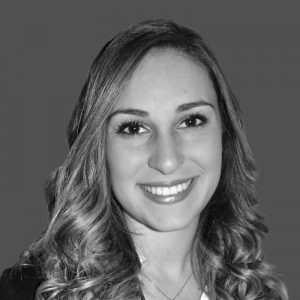 Physical Therapist
BS in Clinical Health Studies, Ithaca College
DPT, Ithaca College
---
Women's Pelvic Health Physical Therapist
Certified in Dry Needling
Pre- and Post-Natal Fitness Specialist
---
Danielle Pasquale
Greenwich
"I am genuinely invested in each patient's treatment plan and overall wellbeing to help optimize their full potential and achieve their goals."
Danielle Pasquale, DPT, is a physical therapist who is certified in women's pelvic health, dry needling and pre- and post-natal fitness. She has always had a passion for helping people and decided to funnel that drive into physical therapy.
While at Ithaca College, Danielle led a research team of students evaluating the return to sport testing after ACL reconstruction surgery. Her involvement in this research gave her opportunities to attend international medical conferences and present her own research. This experience allowed Danielle to not only enhance her knowledge by learning from other professionals, but to realize how important research is in the field of physical therapy.
As a physical therapist, Danielle strives to create a collaborative environment with each patient, ensuring they feel equally involved in their care. She believes that showing compassion and dedication builds trust between provider and patient, giving the latter the motivation to reach their goals.
In her off time, Danielle enjoys staying active through hot yoga, going on hikes and playing with her dog, Callie.