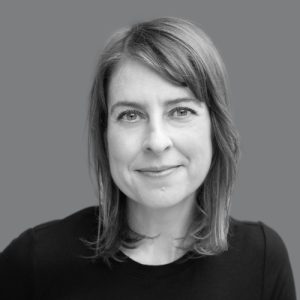 Physical Therapist
Bachelor of Dance Arts, University of Michigan – Ann Arbor
MS in Physical Therapy, Central Michigan University
Advanced Certificate in Orthopedic Physical Therapy, New York University
---
Board Certified Orthopedic Clinical Specialist (OCS)
Pilates Mat and Equipment Certification
Florida Telehealth Provider
Red Cross CPR/AED for Professional Rescuers and Health Care Providers
---
Elisa LaBelle
Manhattan
"Movement is essential to life. I am passionate about empowering people to move mindfully, efficiently, and fearlessly."
Elisa LaBelle, PT, OCS, is a board-certified orthopedic specialist practicing physical therapy in New York City, with a specialty in performing arts medicine. She holds an Advanced Certificate in Orthopedic Physical Therapy from New York University as well as a Pilates Mat and Equipment Certification.
With over 20 years of experience, Elisa has provided her services in top-ranked teaching hospitals; New York-Presbyterian Hospital, Weill Cornell Medical Center, Harkness Center for Dance Injuries/NYU Langone Health, and other private practices across both Connecticut and New York.
Elisa has held her own lectures and been featured as a co-presenter and panelist for many presentations covering injury prevention for the dancer and clinical perspectives on dance medicine. She was part of creating and presenting NYU Langone Health continuing education content as a member of the dance injuries medical team, and provided backstage and onsite physical therapy services and education for the performing arts community.
Elisa is licensed to provide telehealth physical therapy in Florida.