Develop your wellness vision and set nutrition goals in the New Year
Learn how to create a compelling wellness vision that will help you achieve your nutrition goals in the New Year.
Jan 18, 2022 | Jacqueline Ballou Erdos, CCSD, CDN
Fruit and nutrition goals for the new year written on a notepad
A wellness vision is a form of visualization, a tool that nutritionists, therapists, business coaches, and mental performance consultants use with clients. Visualization is imagining you at your best, achieving success. As you focus on the desired accomplishment, you imagine, in detail, how you would feel. You might imagine who would be by your side as well as the sights and sounds of the moment. For example, gymnasts may use visualization to rehearse their routines using good form and sticking every landing, while new entrepreneurs might visualize themselves running a thriving business.
A wellness vision is a general statement about what you want in the future for your health and well-being. A wellness vision can relate to physical, mental, emotional, or spiritual health.
Why create a wellness vision? Visualization increases the chances you will reach your health goals, such as eating healthier, transitioning to a vegetarian diet, increasing protein intake, etc. A compelling wellness vision guides short-term goal setting and reminds you why you want to make a change. After hearing of the many positive aspects of creating a wellness vision, you may be wondering how to get started. There are four main components of a wellness vision to consider as you begin:
What are your desired outcomes?
What motivates you? Why do you want to be your ideal self?
What obstacles may get in the way?
What strategies can you use to overcome such obstacles?
Ready to start? Here is what you should do:
1. Outline your vision: what is it that you want to accomplish? How will it feel? Think in detail about the what, where, when, and how related to the achievement.
2. Connect your vision to something that motivates you. This might be:
Your family: to have more energy to keep up with your grandchildren
To be challenged: to sign up for your first 5K road race
For better health: to improve your blood sugar or cholesterol levels
3. Brainstorm what obstacles might arise as you set out to achieve the goal. Think realistically here, given the demands of various priorities including work and family commitments. This could involve having to cook for multiple family members who all have different diet requirements, or not having enough time to prepare healthy lunch meals for when you eat at the office.
4. Remind yourself what strengths you have that will help you overcome obstacles. It might be helpful to think of what worked well in the past. Examples include planning your meals in advance, meal prepping or cooking with other family members who share your goals.
5. Think of how friends, family, colleagues, nutritionists, coaches, or others in your life can support you, and ask them for help.
6. Do not be afraid of making mistakes. Your path to achieving your wellness vision will not be perfect, but the important part is to not give up.
7. Set structured SMART (Specific, Measurable, Action-based, Realistic, Time-bound) goals along the way to stay on track, but allow room for flexibility as needed.
8. Review your vision from time to time and adjust to accommodate schedule changes or new priorities. Let's say you want to include a snack prior to your evening workout to better fuel yourself. If you miss a day here and there, but have generally stuck to your plan, that is still an achievement. You can revise your goal to say on the days you had a larger dinner that already gave you plenty of fuel and protein, you can skip the snack.
9. Celebrate small achievements you make along the way to keep you motivated.
10. Set new goals as you meet your initial goals.
An example of a wellness vision is:
"I want to establish healthy eating habits and regular physical activity habits so I can be a good role model for my children."
Reflecting on your wellness vision, you can better understand what you value and prioritize. Using your wellness vision, narrow down three things you want to accomplish in the next four months. Set a SMART goal for each.
Setting SMART goals can help you better achieve success in the long term. As you set SMART goals, remember to focus on behaviors you will change rather than outcomes. Additionally, stay positive. In other words, say what you are going to do rather than what you are not going to do to achieve your goal. Make goals powerful: say I will, rather than I will try.
Here is an example of a SMART Goal:
"I will make an appointment with a personal trainer and nutritionist this week to establish a strength training routine I will do once per week and get advice on how to adjust my diet to ensure I'm getting enough protein to supplement my training."
How are SMART goals connected to your wellness vision? Weekly goals are stepping stones towards your vision. Some weeks, you may need to work more on a goal from the prior week. It may simply take more time to meet some goals compared to others. On other weeks, you may continue to have the same focus, but increase the intensity of the goal (number of minutes and days you walk per week, for example). In addition to setting weekly goals, it is also important to evaluate to what percent you met goals each week. If you meet your goal:
85% of the time or more, it is time to increase the intensity or amount of the goal
65-85% of the time, then stay with that goal for another week
65%, ask yourself if the goal was realistic. Rewrite the goal to make it more realistic for your lifestyle
In addition to writing a wellness vision, some may find it helpful to have a physical reminder of the goal. Making a vision board and placing it in a strategic location in your home can help you remember each day why you want to make a change. You can easily put together a vision board using a poster or corkboard. It is up to you to decide what you put on the board, but choose things that will remind you of how you want to feel when you realize your vision. You might include inspiring quotes, magazine clippings, recipes, meaningful notes from friends, or photos of your family. You can also create a virtual vision board on Pinterest.
Keep in mind that a wellness vision allows you to map out long-term accomplishments, while weekly goals are the small steps towards achieving your overall vision. Stick to your plan, but adjust as needed!
---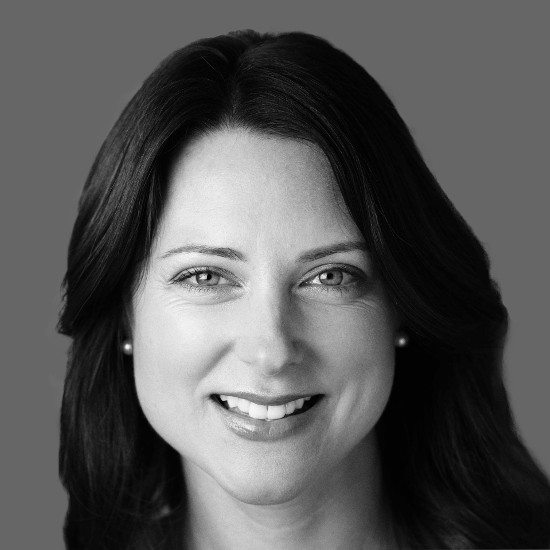 Jacqueline Ballou Erdos
Jacqueline Ballou Erdos, MS, RD, CCSD, CDN is a Registered Dietitian and Board Certified Specialist in Sports Dietetics. She is passionate about helping clients foster a lifelong, healthy relationship with food and their bodies, and works with her clients to create a custom plan that suits their needs.